Cuba Cooperates with Seychelles on Hazards of Sea-level Rise
Submitted by: manso

03 / 27 / 2011
---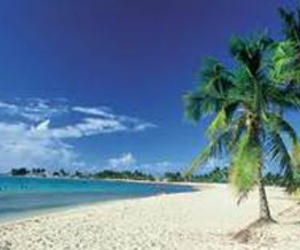 ---
Por Martin Hacthoun.Victoria, Mar 26 (Prensa Latina) Seychelles' President James Michel welcomed a team of Cuban scientists that concluded the first phase of a study on the hazards of sea-level rise and coastal flooding in this island nation of the Indian Ocean.

Headed by Juana Serrano, the group of Cuban experts presented the results of the first stage of the project to President Michel, and discussed with him some preliminary ideas on the outcome of the second phase.

Present at the meeting on Friday at State House were Minister for Home Affairs, Environment, Transport and Energy Joel Morgan, director-general of the Climate and Environmental Services Division Wills Agricole, and Cuban ambassador to Seychelles Maria Aida Nogales.

Work on the one-year project started in September last year, and the Cuban team has been in the country since late February to carry out the next stage, recalled Seychelles Nation newspaper.

The second phase is based on the impact that climate change will have on Mahe, Praslin and La Digue, and on the infrastructure in Seychelles, specifically on the coast.

On Wednesday, coinciding with World Meteorological Day, the Cuban scientists held a discussion meeting with people whose work is affected by climate change met yesterday for an update on the latest developments relating to the issue.

The Seychelles Nation reported that this year's event was themed "Climate for You", when communities around the world are striving to achieve the United Nations' Millennium Development Goals, as well as improve their resilience in the face of natural disasters.

In the keynote speech, Seychelles' representative at the World Meteorological Organisation Wills Agricole remembered that some 15 years ago the climate change pattern in Seychelles could be described as normal and well-defined.

But since then the climate has rapidly changed and it has become more challenging even for meteorologists to get the prediction right, Agricole warned.

Addressing the event, Cuban scientist Amaury Alvarez said his country's government has good relations with Seychelles and the study provides a chance for more interaction.

Dr Cruz presented a preliminary analysis on the hazards of sea-level rise and coastal flooding in the country, and climate change scenarios for the coming years.
---
Related News
---