Benicio del Toro in Cuba
Submitted by: manso

02 / 28 / 2011
---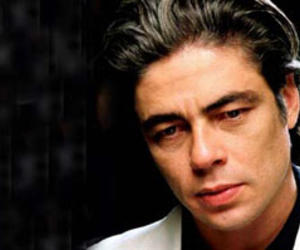 ---
Feb 27 (Prensa Latina) Puerto Rican actor Benicio del Toro traveled to the Cuban capital to coordinate the filming of Seven Days in Havana, a source close to the artist confirmed to Prensa Latina. Del Toro, 44, is part of a group of seven directors who are making this Spanish/French co-production of seven shorts, with scripts coordinated by Cuban writer and journalist Leonardo Padura.

The other directors are Spaniard Julio Medem, Cuban Juan Carlos Tabío, Argentines Gaspar Noé and Pablo Trapero, Palestinian Elia Suleiman and French Laurent Cantet.

Del Toroâ?Ös last visit to Cuba was in 2009, when he received the Tomas Gutierrez Alea International Award from the National Union of Writers and Artists of Cuba (UNEAC).

Accompanied on that occasion by actors Robert Duvall, James Caan, and Bill Murray, the Puerto Rican was awarded the prize for his role as Argentine-Cuban revolutionary Ernesto Che Guevara in the two-part film Che, by U.S. director Steven Soderbergh.

In December 2008, both parts of the film were presented at the 30th International Festival of New Latin American Cinema in Havana, The Argentine and Guerrilla.

The winner of a 2001 Oscar for Best Supporting Actor in Traffic, Del Toro is being considered, along with Mexican Gael Garcia Bernal, to play the part of Pancho Villa in the film by Emir Kusturica.

Based on the book The Friends of Pancho Villa, by Mexican-American novelist James Carlos Blake, the film will be titled The Seven Friends of Pancho Villa and the Woman with Seven Fingers.

The film is about an episode in the life of the Mexican revolutionary, with a soundtrack by rock band No Smoking Orchestra, led by Kusturica himself.
---
Related News
---