Moscow and Havana agree on interparliamentary cooperation
Submitted by: manso

12 / 31 / 2010
---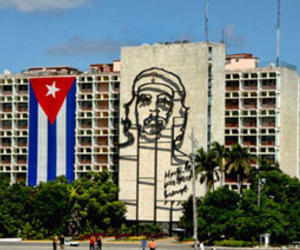 ---
Russia Today. RIA Novosti / Pavel Gerasimov. The speakers of the State Duma and the National Assembly of Cuba have concluded an agreement on interparliamentary cooperation.

The document was signed by head of Russia's lower house, Boris Gryzlov, who is on an official visit to Cuba, and his counterpart Ricardo Alarcon. The head of the Cuban National Assembly visited Russia at the end of November this year.

"This agreement opens new opportunities for enhancing dialogue and broadening the scope of joint actions of legislators of the two states," Boris Gryzlov commented.

"Parliamentary cooperation is very important for the development of economic, political and humanitarian relations," he added.

Ricardo Alarcon thanked the Russian parliament for its solidarity with Cuba in their efforts to abolish the trade and financial embargo imposed by the United States.

Gryzlov will stay in Cuba till January 2. According to Russian Ambassador to Cuba Mikhail Kamynin, he is expected to meet officials from the Cuban leadership.

The year 2010 marks the 50th anniversary of the establishment of diplomatic relations between Russia and Cuba, and the visit is somewhat symbolic.

"Ties between the lawmaking bodies of our countries are very important and contribute to contacts in other spheres," Kamynin said. He added they give an additional impetus to co-operation both in humanitarian and legislative spheres, and they will also contribute to a broader presence of Russia in Cuba.
Source: www.allvoices.com/s/event-7757710/
---
Related News
---