Cuban bio-stimulant company looking at exports
Submitted by: manso

12 / 31 / 2010
---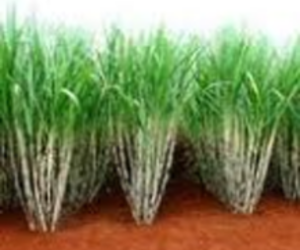 ---
Within just 10 months, Havana-based state company Fitomás has ramped up production of a bio-stimulant that boosts agricultural crops, official daily Granma reported.

Exceeding its goal for the first year, the company as of the end of the year produced 2.2 million liters of the biotech product that is made of sugarcane derivatives. Fitomás is now looking at exports.

Fitomás is mostly used in sugarcane cultivation, but the company expects the product to be used in citrus, tobacco, rice and potatoes as well.

The product's fast ramp-up allowed Cuba to cut back imports of similar products such as Bayer AG's Bayfolam.

The company reports to the Sugar Ministry's Instituto Cubano de Investigaciones de los Derivados de la Caña de Azúcar (ICIDCA).

Source: www.cubastandard.com/2010/12/30/cuban-bio-stimulant-company-looking-at-e...
---
Related News
---