This December Could Be the Coldest Month in Cuba in Sixty Years
Submitted by: manso

12 / 30 / 2010
---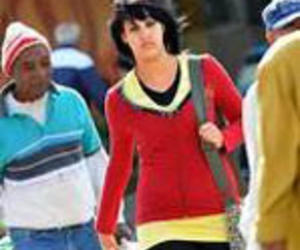 ---
HAVANA, Cuba, Dec 29 (acn) December could become the coldest month in Cuba since 1951 due to the continental and artic cold air masses arriving with cold fronts.

According to the Granma newspaper, so far there have been six cold fronts and the most notable minimum temperatures were registered on the early morning of days 15 and 28.

The fifth lowest minimum temperature officially registered in Cuba was recorded in Colon with 1.9 Celsius degrees and in Indio Hatuey with 2.0 Celsius degrees, both in the central province of Matanzas.

Other low temperatures were registered in Bainoa, in the western province of Habana, with 2.5; in Aguada de Pasajeros, in the central province of Santa Clara, with 2.7; and in Union de Reyes, in the province of Matanzas, with 2.8.

On Tuesday 28, 32 meteorological stations recorded temperatures below 10 Celsius degrees.

These temperatures are in contrast with last summer, which was one of the two hottest summers registered in Cuba, along with that of 1998, reports Granma newspaper.

It adds that, within the context of global warming, 2010 will be one of the three hottest years internationally, preceded by 1997 and 2005.

A researcher from the Weather Forecast Center of the Meteorology Institute, Ramon Perez, explained that in order to find a scientific reason for such a cold season, it is necessary to analyze the evolution of the patterns of the oceanic and atmospheric circulations in the past few months.
Source. ACN
---
Related News
---