Composer Tania Leon's music to be played in her native Cuba for the first time
Submitted by: manso

10 / 06 / 2010
---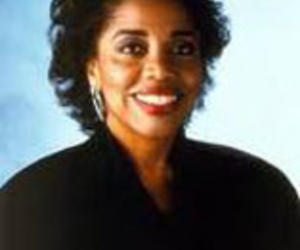 ---
NY DAILY NEWS. Wednesday, October 6th 2010, 4:00 AM.The music of the celebrated Cuban composer and conductor Tania León will be performed at a festival in her native island for the first time ever this week.

"This is a very personal trip," said León, explaining that when she left Cuba to study in 1967, her beloved grandmother, a force in her musical career, begged her to stay.

"I told her to have faith, that I would return as a musician," she said. "I never forgot that conversation."

It has taken 43 years, but León, 67, a distinguished professor at Brooklyn College who heads the school's composition studies department, has been officially invited to Havana, where two of her works will be featured at the second annual Leo Brouwer Festival of Chamber Music, which starts Friday.

León's impressive resumé includes being a founding member and the first music director of the Dance Theatre of Harlem. She has directed orchestras, and her music has been performed across the globe, from Paris to Beijing, from Johannesburg to Bogotá.

This year, she was elected to a coveted membership in the American Academy of Arts and Letters.

Her piece "To and Fro (4 Moods)," from the CD "Sonidos Cubanos," is up next month for a 2010 Latin Grammy Award for Best Classical Contemporary Composition.

Encouraged by her grandparents, León started taking piano lessons at a private conservatory in Havana when she was 4.

"My grandfather bought me a real piano when I was 5 years old. You have to be crazy to do that," she said with a laugh.

After León left Cuba, she never saw her grandmother again; she died four years later. But she has traveled to the island through the years to visit her mother,Dora Ferrán, who just turned 85 and will be at the concert.

"She's the only one left from that generation," she said. The festival, organized by Brouwer, a renowned composer and director, will take place at the historic Convent of St. Francis of Assisi in Old Havana.

The visit is part of a growing cultural exchange between the U.S. and the Caribbean island since last year.

León's 2007 composition for flute and piano, "Alma," will be performed Saturday,and "Arenas d'un Tiempo" will be played next Wednesday in a session titled "Cuban Women in Other Lands."

"I would like this to be a door to embrace other artists," said León, who traveled to Havana Sunday. "There's a lot of Cubans all around the world that have made a tremendous contribution to the arts."

[email protected]
BY Maite Junco
DAILY NEWS STAFF WRITER

Source: http://www.nydailynews.com/latino/2010/10/06/2010-10-06_untitled__leon06...
---
Related News
---