Over 90 000 attend Cuba Revoluton Day Celebrations
Submitted by: admin

07 / 27 / 2010
---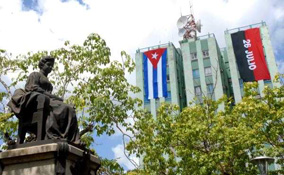 More than 90,000 people gathered in Santa Clara, central Cuba, to mark the anniversary of the start of the revolution in 1953.

On July 26, 1953 a group of young revolutionaries led by Fidel Castro attacked the Moncada barracks in Santiago de Cuba in the eastern part of the island. The attack was unsuccessful and the revolutionaries were imprisoned but later released.

Cuban President Raul Castro presided over the celebrations. His elder brother Fidel was not present.

Fidel, who will turn 84 in August, made several public appearances recently for the first time since 2006, increasing speculation that he might attend the celebrations in Santa Clara.

Cubans started gathering at the memorial of Ernesto Che Guevara, the Argentine-born revolutionary leader and a close associate of Fidel, long before sunrise, as the rally began at 7.30 a.m. local time.

Venezuelan President Hugo Chavez, who was expected to attend the celebrations, cancelled his visit to Cuba due to tensions in Venezuela's relations with neighboring Columbia.

SANTA CLARA (Cuba), July 26 (RIA Novosti)
---
Related News
---