Cuba to Ease Plight of Jailed Dissidents in Deal with Spain
Submitted by: admin

07 / 09 / 2010
---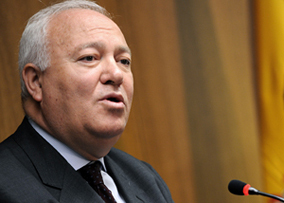 HAVANA, Cuba — Spanish Foreign Minister Miguel Angel Moratinos said his country is willing to take in 52 Cuban political prisoners set for release by Raul Castro's government.

"The Spanish government has accepted the proposal that all those who are released travel to Spain, if they so wish," Moratinos told reporters at the conclusion of his visit to the island.

He also said that Castro, during their six-hour meeting Wednesday in Havana, assured him that "family members may accompany them," and that relatives and the exiles themselves would be able to return to visit Cuba — a measure that would imply a change in the Cuban government's immigration policy.

"The prisoners themselves who wish to return would have to apply for authorization to return, but that does not exclude the possibility of their returning," said Moratinos, who added that Havana said it would not confiscate the property of the released prisoners who left the country.

President Castro — who took over from his ailing older brother Fidel Castro in 2008 — met with Moratinos and Cuban Cardinal Jaime Ortega to discuss the fate of the 52 prisoners, including five dissidents, all of whom were part of a group of 75 dissidents rounded up in 2003 and sentenced to jail terms of six to 28 years.

Ortega, the archbishop of Havana, was informed that in the coming hours, the five dissidents "will be released and will leave shortly for Spain in the company of their families," according to Roman Catholic church officials in a statement.

The remaining 47 will be freed within the next three to four months by the island's authorities, the statement said. The church began a dialogue with the government on May 19.

Source:Agence France Presse
---
Related News
---