Teatro Buendia with Goodman Production
Submitted by: admin

06 / 26 / 2010
---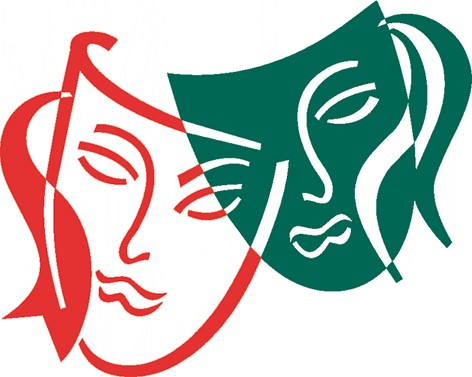 I was interviewing a Cuban director named Flora Lauten, and a writer named Raquel Carrio, over the telephone.
The Chicago director Henry Godinez was on the line to wrangle and, where needed, to serve as an interpreter.
The reason for the interview was the Goodman's biennial Latino Theatre Festival, which officially opens this weekend with Godinez' Goodman production of the KarenZacarias play "The Sins of Sor Juana."

There are fewer international visitors at this year's festival than I remember in previous years.
Full-blown international touring is a costly business, and this year's festival is mostly made up of fine local groups like Teatro Vista and the Aguijon Theatre Company, short-run, concert-style programing, readings and installations created with partners like the Grant Park Music Festival, and (in the case of 'Sor Juana') the last subscription slot on the regular Goodman season.
But the one major international company coming to Chicago for a multi-performance run is, to say the least, noteworthy. It is the Teatro Buendia of Cuba.

Teatro Buendia, which was founded in Havana in 1986, is now Cuba's leading theater company. It has toured all over Latin America, Asia, Africa, Australia and Europe—in 2008, a Teatro Buendia production even played the reconstructed Globe Theatre in London.
But while the Cubans have walked in the steps of Shakespeare, they've never before brought their work to the United States.

That's the Goodman's line at least—I did find one reference to Teatro Buendia taking part in an international monologue festival in Miami in 2001. Their appearance there was, as you might expect, reportedly characterized by reticence and suspicion.
I was at some Cuban theater and musical performances in Miami in the 1990s, and I walked through all the protesters.

Anyway, a festival of monologues is certainly nothing like an entire Cuban company jetting to Chicago with two complete shows: Carrio's "Charenton" and Carrio's adaptation of Fredrick Durrenmatt's "The Visit," entitled "La Visita de la Vieja Dama" (both will be performed in Spanish with English subtitles).

 I'd asked Lauten and Carrio to tell me about "Charenton," the original piece, and they'd replied that it was a piece about revolution written from the perspective of artists living and working in Cuba, of Cubans who had stayed on the island. "It is about the French revolution," Carrio said, roughly translated. "But really it is about all revolutions."

And what, I asked, did they think about revolutions? They both started speaking at once, but the gist of their answer was that while revolutions can bring many benefits of fraternity, equality and justice, there are some aspects of revolutions that end up "contradicting those ideals."

Carrio talked some more about the new openness to cultural exchange on both sides.
Lauten said how important this visit, this first major U.S. visit, was to the company and its members, thirteen of whom are coming to Chicago.
They've all been working together for years. Lauten said they are "more a group than a company." Godinez expressed his own delight at their impending arrival. And thus when "La Vista de la Vieja Dama" opens at the Goodman Theatre on July 8, another barrier will fall.

The company is certainly coming to the right city: Teatro Buendia's "group" is a perfect fit for a city known for its ensemble theatrical work and audiences that love that type of theater.


Posted by: Karen A. Callaway

Source: leisureblogs.chicagotribune.com/

---
Related News
---