George Wein's Carefusion JAZZ FESTIVAL
Submitted by: admin

06 / 24 / 2010
---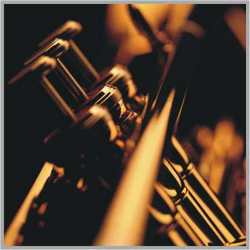 Two-Night Series Features Henry Butler, Osmany Paredes, and The Pedro Martinez Project

NEW YORK – Harlem Stage presents HABANA | HARLEM™, two nights of stellar performances honoring the legacy of cross-cultural collaboration between the capital of Cuba and one of the world's most famous Black communities.

The first show, on Friday, June 25 at 7:30 p.m., features New Orleans legend Henry Butler with Osmany Paredes. The second show, on Saturday, June 26 at 7:30 p.m., features headliners the Pedro Martinez Project with DJ Cato and guest vocalists De'Adre Aziza (Passing Strange), Ihsan, Maria Isa (Mimi in the MN Production of "Rent") and Nina Rodriguez.

The two programs, co-presented as part of the CareFusion Jazz Festival New York and produced by jazz impresario George Wein, were conceived and created by Neyda Martinez and musical director Onel Mulet.

Tkts only $15 and only $12 for Harlem residents Buy them at www.harlemstage.org

Featuring The Pedro Martinez Project Henry Butler, Osmany Paredes, De'Adre Aziza, Maria Isa, Ihsan and Nina Rodriguez.

SAVE THE DATE!!!

¡SIEMPRE! A DJ TRIBUTE TO FANIA RECORDS

w/ DJs Bobbito
Garcia, Laylo & Sake One
@ Le Poisson Rouge
July 11, 2010


NEW YORK, NY – May 27 - On Sunday, July 11th, DJs Bobbito Garcia, Laylo and Sake One reinvigorate the vibrant '60s and '70s Salsa sounds of New York City at their annual party ¡SIEMPRE! A DJ TRIBUTE TO FANIA RECORDS.

Taking inspiration from the label's groundbreaking artists (Willie Colón, Hector avoe, and Celia Cruz to name a few), the ¡SIEMPRE! crew blend Latin music (bomba, boogalu, descarga, guaguanco, rumba, son montuno, etc.) for the modern dance floor, adding in elements of hip-hop, soul, jazz, house, and reggae, making the classic recordings more accessible to a younger audience while retaining its authentic flavor.

Anchored by Bobbito Garcia, a global DJ legend for multiple genres and an icon for urban Latinos everywhere, ¡SIEMPRE! is also driven by DJ Laylo and DJ Sake One.
Born in Puerto Rico to Dominican parents, Laylo is the co-founder of Liberation Lounge (NYC) and has ignited dance floors from Berlin to Brazil. Sake One is among the most respected DJs, from the Bay Area (CA) ever, and in 2008, Fania released his Fania Live 03 mixed CD worldwide.

¡SIEMPRE! A DJ TRIBUTE TO FANIA RECORDS presents the classics of yesteryear infused with the consciousness of today, creating a unique event that will bring three generations of salsa fans as well as people of all different backgrounds together!

When: Sunday, July 11th 2010, 7pm-12am
Where: Le Poisson Rouge,
158 Bleecker St. (between Thompson & Sullivan), NY, NY, 10012
Ticket Info: $10 Before 8pm /$15 After
More info at: www.lprnyc.com

Source: Ariel Fernandez [email protected] Yahoo, Walter Lipman

---
Related News
---