Leisure Canada Announces Walter Berukoff Will Be Stepping Down as Chairman at Upcoming Leisure Canada AGM
Submitted by: admin

06 / 16 / 2010
---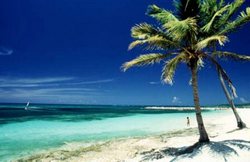 VANCOUVER, BRITISH COLUMBIA, Jun 15, 2010 (MARKETWIRE via COMTEX) -- Leisure Canada Inc.(the "Company") announces that Walter Berukoff will step down from the Board of Directors and from his position as Executive Chairman as well as from Wilton Properties, the wholly owned subsidiary of the Company at the upcoming July 26th AGM.

Company CEO Robin Conners commented, "On behalf of the Board, we would like to thank Wally for his vision and efforts on behalf of the Company and wish him the very best in his future endeavors.
 
We will be honoring Mr. Berukoff with the title of Chairman Emeritus in appreciation of his numerous contributions to the Company."

Mr. Berukoff stated "With the restructuring that we initiated in July 2009, beginning with the introduction of the new management team and the most recently announced additions to the Board of Directors, the Company is well positioned to realize the tremendous opportunities that exist in Cuba today."
 
Mr. Berukoff added, "The Company has superb assets in Cuba and longstanding relations that will assist in driving continued growth for Leisure Canada. As significant shareholder I will continue to support the Company going forward."

Conners notes that the Board of Directors of Leisure Canada Inc. is committed to the uninterrupted continuation of the Company's current business plans.

On behalf of the Board

Robin Conners, President and CEO

Neither the TSX Venture Exchange nor its Regulation Services Provider (as that term is defined in the policies of the TSX Venture Exchange) accepts responsibility for the adequacy or accuracy of this release.

Source: www.marketwatch.com/story/
---
Related News
---