Wellsville, Cuba-Rushford score late to capture Section 5 baseball titles
Submitted by: admin

06 / 06 / 2010
---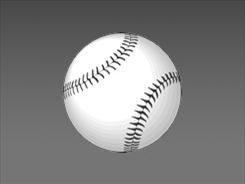 DANSVILLE - Bryan Depew picked the right time of year to get hot.
And because he is, Wellsville Central School owns a Section 5 title.
On Friday, Depew went 3-for-4,, including a leadoff single in the top of the eighth when the Lions struck four three runs, and also earned his third straight playoff win, this one in three inning of relief as fourth-seeded Wellsville (15-7) defeated No. 3 Greece Odyssey, 4-1, in the Section 5 Class B title game.
Seth Wright drove in three runs for Wellsville (15-7).
"Bryan is 9-for-11 for us in the postseason," said Wellsville coach Denny Miles. "He and (starter) Sawyer Korb did a great job on the mound for us tonight.
"Each of them pitched our of bases-loaded jam ... Sawyer in the fifth and Bryan in the sixth. I think our pitchers are learning how to more than just throwers at the best time."
Tyler Smola hit  an RBI-double for Greece Odyssey (13-10).
Wellsville will meet Class BB winner Bath (13-7) in today's state qualifier (3 p.m.) at Dansville.
SECTION 5 BASEBALL
Class C
Cuba-Rushford 2, Lyons 1
BATAVIA - Third-seeded Cuba-Rushford won its Section 5 Class C title game matchup against top-seeded Lyons by the narrowest of margins.
But the Rebels have little time to celebrate.
Vinnie Johnson struck out eight batters and scattered four hits to lift C-R (17-4), which must turn around and play Class CC champ Caledonia-Mumford in today's Section 5 Class C state qualifier at Wayland-Cohocton (1 p.m.).
Taylor Rose went 2-for-3 with an RBI-single in the first for the Rebels.
Andy Matthews' solo home run in the fourth tied the game for Lyons (19-5).
In the seventh, Dylan Matijas lead off with a walk, stole second, moved to third on a Johnson sacrifice fly and scored on a suicide bunt from Rose.
"We got a text-book effort from Vinnie on the mound," said C-R coach Steve Yatzkanic. "Plus, we had no errors. That's always a huge plus."
SECTION 6 BASEBALL
Class D
Pine Valley 6, North Collins 0
JAMESTOWN - Ryan Butcher tossed a two-hitter to lift No. 2 Pine Valley in the Section 6 Class D title game.
After winning 19 games in a row, top-seeded North Collins finished the year 20-2.
SECTION 5 SOFTBALL
Class DD
Bolivar-Richburg 2,
Batavia Notre Dame 1
NUNDA - Erin Fleming got the job done on the mound and at the plate for second-seeded Bolivar-Richburg.
Fleming held Notre Dame to just one run in the top of the second when the No. 4 seed Irish put runners at second and third with no outs.
In the bottom of the seventh, Fleming ended the game with an RBI-single that scored Brianna Perkins.
The Wolverines (21-1) will meet Class D champion Rochestern Northstar in the New York State state qualifier next.
"All season long, we've talked about making a name for ourselves," said B-R coach Mark Emery. "The softball team at Bolivar-Richburg has such a strong tradition and these girls just wanted to be able to say, 'Look what we did this year.'"
Shawna Appleby had an RBI-single for B-R in the fifth inning.
AT DANSVILLE
                                              R  H  E
Wellsville                   000 001 03  - 4   13  0
Greece Odyssey       000 001 00  -  1   8  1
Sawyer Korb (10 SO, 1 BB), Bryan Depew (W) (6) (3 SO,) and Connor Hennessy
Chris Coleman (8 SO, 3 BB), Matt Banauken (8) ( 1 SO, 1 BB) and Tyler Smola
AT BATAVIA
                                             R  H  E
Cuba-Rushford            100 000 1  - 2   2  0
Lyons                          000 100 0  - 1   4  1
Vinnie Johnson (8 SO, 2 BB) and Taylor Rose
Derrick Fera (7 SO, 4 BB) and Taylor Wilkes
HR: Andy Matthews (L)
AT NUNDA
                                             R  H  E
Batavia Notre Dame    010 000 0  - 1   2  0
Bolivar-Richburg          000 010 1  - 2   5  1
Erin Fleming (6 SO) and Kami Doane
Trisha Pike (9 SO, 4 BB) and Casey Hart
By Olean Times Herald
Source: www.oleantimesherald.com
---
Related News
---