A rare chance to hear Cuban music legend Silvio Rodriguez
Submitted by: admin

05 / 31 / 2010
---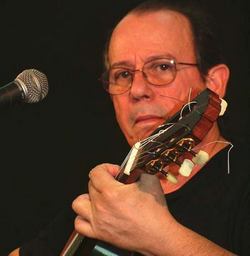 It may be difficulat to gauge the significance - if any - the upcoming Carnegie Hall performances of Silvio Rodriguez, Cuba's iconic Nueva Trova (new song) musician, composer and singer, will have on the future of U.S.-Cuban relations.

However, it is certain that the return of the controversial Rodriguez to New York for two sold-out concerts on June 4 and June 10, will be memorable, edgy and eminently enjoyable - a real cultural event.

"Silvio has given something deep and priceless to the (Latin American) regions' music and poetry, a perception of human nature, a certain tangible sense of beauty," wrote a musical critic in La Jornada, one of Mexico's main newspapers, expressing the feelings of the Cuban singer's millions of admirers.

A prolific composer, many of Rodriguez's songs - "Te doy una canción," "Ojalá," "Playa Girón," "Unicornio," "La masa" - have become Latin American classics.

But he had been banned from the U.S. for the last three decades. And given the 50-plus year history of absurdity in the rocky relations between Washington and Havana, it would be smart not to miss the opportunity to see Rodríguez perform, just in case: He could be banned again for 30 more years.

The 63-year-old "nueva canción" pioneer, whose poetic lyrics travel seamlessly between the political and the romantic, was granted a visa to perform in the U.S. nearly a year after the State Department prevented him from entering. Rodríguez wasn't able to perform at the 90th birthday celebration for American legendary folk singer Pete Seeger in May 2009.

He has performed in New York twice before, the last time was in Feb. 1979 when he joined fellow Nueva Trova founder Pablo Milanés for a sold-out concert at Brooklyn Academy of Music.

This time, Rodríguez, an important cultural symbol of the Latin American left, will begin his U.S. tour today in Puerto Rico. He will then head to New York, San Francisco, Chicago and Los Angeles for concerts.

The fact that after 31 years the Obama administration had decided to allow Rodríguez to tour the country can be viewed as significant - he is no ordinary artist.

The depth and beauty of his songs have earned him a dedicated following around the world, and his firm - if often critical - support of the Cuban Revolution has made him a controversial figure outside his country.

"I still have many more reasons to continue believing in the Cuban Revolution than to believe in its detractors," he recently said.

But for Rodríguez, one of Cuba's best-known cultural ambassadors and until recently a member of his country's National Assembly, supporting the revolution has not meant blind acceptance or mindless clinging to old dogmas.

Without a doubt Rodriguez's concerts at Carnegie Hall will be memorable and rare musical events not to be missed. And without a doubt, it is wonderful that the Obama administration opened the doors to him and other Cuban musicians and artists.

But if relations between the two countries are ever going to improve, much more is needed.

"Cubans want changes as well, but ones formed by us," Rodríguez wrote in CubaDebate, a Cuban online publication. "These transformations will come sooner or later and the only policy capable of accelerating them is the end of the blockade (U.S. embargo)."

What is President Obama waiting for?
By Albor Ruiz - Ny Local
Source: www.nydailynews.com
---
Related News
---