In Las Tunas, Cuba: 17th National Festival Cinemazul 2010
Submitted by: admin

05 / 31 / 2010
---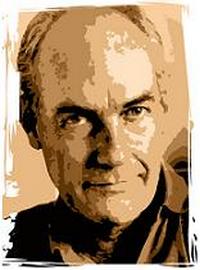 Las Tunas, (P26) .- The 17th National Festival of Film Appreciation Cinemazul, the only event of its type in Latin America opened in this city. This year's edition is dedicated to renowned Cuban director Tomas Gutierrez Alea (Titon).

Members of film clubs of Las Tunas and Ciego de Avila will go for the coveted Ola Prize, the highest honor of the event.
 During the debates there will be a cycle of Cuban films by the honored creator, which includes La muerte de un burócrata (1966), Las doce sillas (1962), La última cena (1976), Fresa y chocolate (1993) and Guantanamera (1995), without missing the emblematic Memorias del subdesarrollo (1968), considered as one of the top three national film classics.

The actress Mirta Ibarra, who shared life with Titon and also belonged to the cast of several of his films, will be present at the opening of a small projection room named after the eminent filmmaker; which is located on the heights of Tunas Theater, and whose film premiere is The Art of snuff.

Titón from Havana to Guantanamera, emotional journey through the work and thought of that genius, will be the exhibition which will start Cinemazul officially.

In addition to the category of cine debate, the Festival announces contest for research and an award for the most involved in discussions of the films. And as it is tradition, will honor the workshop for children entitled, Sala de sueño, Los mil Elpidios, in which the children paint their favorite film character.

The current event has scheduled several film exhibitions accompanied by further nalysis in communities and institutions to strengthen the people's capacity to appreciate the Seventh Art.

The presence of the animated film maker Juan Ruiz is also expected, and the critic Luciano Castillo. Simultaneously several salons of the provincial capital will exhibit tapes by Titón, a deserved reminder for recording his name with golden letters in the history of Cuban Cinema.


By Zucel de la Peña   

Source: www.periodico26.cu
---
Related News
---