Great Turnout in Havana for Mayo Teatral
Submitted by: admin

05 / 12 / 2010
---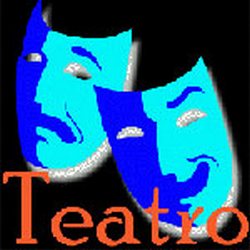 The Eighth Mayo Teatral Theater Festival, sponsored by the Casa de las Americas Cultural Institution, is under way through May 17 in several Cuban cities,including Havana, Pinar del Río, Cienfuegos, Villa Clara and Manzanillo.
Devoted to Latin American and Caribbean drama, the festival takes place every two years in Cuba, bringing together some of the best companies in the region
So far the public has been very responsive to this year's offerings from renowned theater companies, such as Yuyachkani, from Peru; Matacandelas, from Colombia; La Cuarta, from Uruguay; Timbre 4, from Argentina; Teatro Promiscuo,from Brazil, and
uda-K-ribe, from Puerto Rico.
A wide variety of Cuban companies also performing at the festival include La Colmenita Children's Theater Company, El Público, Buendía, DanzAbierta, Danza Contemporánea and Teatro de las Estaciones, all of them winners of the Villanueva National Theater Award.
Concurrently with the theater presentations are workshops, lectures, directors and actors exchanges, and work sessions.
Among the presentations creating a buzz in Havana are Con El último ensayo by Yuyachkani. This piece includes the use of masks with various instruments and beautiful vocal choruses that combine to give the spectator a take on contemporary
Peruvian society with a sprinkle of humor and irony.
La Cuarta theater company is in Cuba for the first time at the Hubert de Blanck Theater with their play Gatomaquia, directed and adapted for the stage by Héctor Manuel Vidal.
Employing the resounding beauty of the verses by Lope de Vega,Vidal produces a dramatic piece full of delicious parables and parodies that looks at a very human theme that centuries later remains valid.
The confident and versatile cast includes Fernando Dianesi, Natalia Bolani, Santiago Sanguinetti and Leonor Chavarría. The cast, through rhythm and musicality, bring the verses to life using a wide variety of styles including opera, ballet and hip hop.
Like years past, this Mayo Teatral is filling the theaters thanks to an abundance of quality and variety.
By Osvaldo Cano
Source: JR
---
Related News
---