Cuba mulls foreign buyout after worst sugar harvest in a century
Submitted by: admin

05 / 11 / 2010
---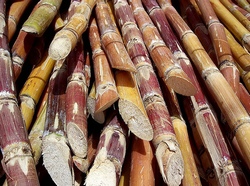 HAVANA, May 10 (UPI) -- Cuba is considering foreign -- possibly Brazilian -- buyout of its troubled sugarcane industry after the worst harvest.

The Granma report, reflecting government opinion, said the Sugar Ministry had failed to implement changes that were needed to address chronic problems.

Details of the difficulties facing the sugarcane industry weren't revealed but the newspaper said the both the ministry and industry sectors under its control suffered from poor planning.
It cited a chronic failure to project key developments in the transition from sugarcane plantation to harvesting and transportation.

Cuba's harvest in 2009 suffered a major shortfall. The actual yield was more than 850,000 tons short of the official forecast, after a period of relative growth that lasted from 2005-08.

Industry analysts said the problem began after the government embarked on a major reorganization of the industry in 2002 that went on for more than two years.
The state-led reforms reduced the number of refineries from about 160 to 61 but also laid off more than 100,000 people.

Although Cuba produced 1.4 million tons of sugar in the 2008-09 season, earning more than $600 million from exports, that figure was less than one-fourth of crop yields before the Castro takeover.

Brazil's dramatic success with its sugarcane crop and diversification into producing biofuels has drawn Cuba to the possibility of involving Brazil in some form or other, including investment and management of parts of the industry.

Source: UPI
---
Related News
---