Cubans to commemorate 115 Anniversary of José Martí's death
Submitted by: admin

05 / 08 / 2010
---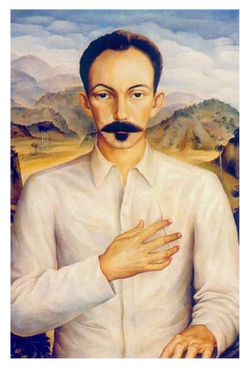 The Committee of José Martí Institutions will commemorate the 115 anniversary of José Martí's death with a program that includes until May 28, conferences, roundtables, book presentations and exhibitions.

At a press conference Ana Sanchez, director of the Marti Studies Center, announced that this date commemorated on May 19 had as preamble the opening of the exhibition "Marti at the top of Turquino", which remains open at the Martí's Forge.

She explained that the national event will take place in Dos Rios in the province of Granma, the duo Buena Fe will offer a concert at night right after the political act.
The directive also said that an Instructional Roundtable of Cuban TV will air the same May 19 with a large group of personalities.

Source: Radio Habana Cuba
---
Related News
---