The Ballet Nacional de Cuba's Second program
Submitted by: admin

04 / 13 / 2010
---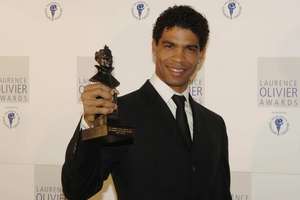 The Ballet Nacional de Cuba's second programme at the London Coliseum this season, Magia de la Danza, is a series of well-known sequences from classical ballet. A 'best of', if you will.

It's a brilliant idea to present the most spectacular scenes in one evening, but in doing so, you have to sacrifice some aspects, such as the exquisite sets that make people go to the big productions.

The fact that the programme has to present seven pieces constrains this – each ballet is reduced to one simple, painted backdrop and nothing else. For one, a backdrop with drawn-on sweets is not quite The Nutcracker the British audience is used to.

A bigger issue is that, taken out of context, these separate sections lose their dramatic impact. Swan Lake's Odette and the swan maidens are stripped of the breathtaking quality that first hits the audience in the full-length ballet because we did not see, beforehand, Prince Siegfried's longing for freedom. Similarly, Giselle's appearance as a ghost and her subsequent pas de deux with Albrecht is not as haunting as intended as we did not see Giselle's descend into madness or her untimely death.

But of course, the main priority of Magia de la Danza is to show off the awe-inspiring technique that the Ballet Nacional de Cuba is famous for.

Sadaise Arencibia made for a charming and lovely Princess Aurora in Sleeping Beauty. There are some magnificent lifts with her Prince Desiré, Alejandro Virelles, with a particularly wonderful sequence where she is lifted up in a ponché and swings upside down – all in one sweeping movement from Virelles. The audience totally believes in the two characters and their love, which is no easy thing considering the first time we see them is their final wedding banquet.

Coppélia also deserves a mention, in a rare occasion where the leading male outshines the female – Dani Hernández's impeccable, clean jumps stood out in an otherwise average Coppélia snippet.

However, the highlight of the evening was Don Quixote, with a well-executed bullfighting dance and a deliciously seductive Espada (Javier Torres) and Mercedes (Jessie Domínguez). But this is not the best part, of course.
Dancing with the company for the first time in the UK, Carlos Acosta, with his trademark virtuosity, was Basilio to the spellbinding Viengsay Valdés' Kitri. And it's impossible not to be shocked by Valdés' gravity-defying balances en pointe – her pièce de résistance was going from retiré to attitude derrière to full arabesque all on her own, which rightfully brought the house down.

While less expressive than some other female principles, you absolutely cannot take your eyes off Valdés. No matter that she fell off her pirouettes at the end of the duet, the crowd was so busy yelling out 'bravo!' that they didn't notice, or care.

The programme ends with a scene from Gottschalk Symphony, an original piece by Alicia Alonso (director and all-round Godmother of Cuban ballet) – a slightly surprising choice, but perhaps a politically fitting one to place the emphasis on a purely Cuban work.

However, it was a little underwhelming after some spectacular visual antics from earlier, and not helped by some strange shuffling steps unfortunately reminiscent of the conga. The choreography did not stretch the dancers fully, with a very understated ending – the female dancers ended in a relevé à la seconde – all the more odd for a company that prides itself on glossy technique.

This is an issue evident in other works on show, too. Choreography seems to flip between something that did not live up to the company's full capabilities, or it was a series of moves that are, while admittedly hard, remain just that: a series of moves. The usually tender grand pas de deux between the Sugar Plum Fairy and her prince is strangely frantic here, with almost too much packed in, for example. While there are clearly some very impressive parts, the choreography of these romantic ballets – mostly Alonso's own creations based on the Russian originals from her experience – simply looked outdated, like it has stayed in the same place while the rest of the world's Sleeping Beautys and Swan Lakes moved on and upped their game.

But then, all said and done, it doesn't look as if the audience came for some radical re-interpretation of a classical ballet. From a technical perspective, this company could not be faulted. You can't help but forget these shortcomings and fall in love with this production like everyone else in the audience and join in the deafening applause.

Source: www.musicomh.com/
---
Related News
---