Published in Cuba Unedited Fernando Ortiz Text
Submitted by: admin

04 / 11 / 2010
---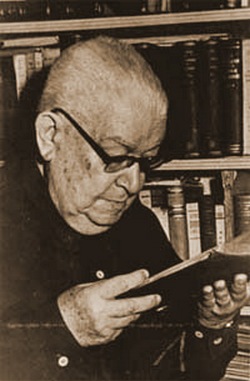 An unpublished report of the Cuban ethnologist and anthropologist Fernando Ortiz, written after his first visit to the former Isle of Pines (Isla de Pinos) in 1922, was launched in Havana on Saturday by the Foundation that bears his name.

Under the title The Temple's Cave. Isle of Pines. (La cueva del templo. Isla de Pinos) Archaeological discoveries, the volume contains the full text of his research and includes, in addition, the tenth chapter of Pine Island s Indian cultures, a work which  appeared in 1943.

The latter, in the opinion of specialists and scholars of the legacy of the author (1881-1969), is of paramount importance for its approach to the traces of the Cuban natives.

The Foundation accompanied the tribute to the 41th anniversary of Ortiz death  with the circulation of two more books:  Sociability and Culture of Leisure. Havana's Elite and its Recreational Clubs.
Las élites habaneras y sus clubes de recreo). (1902-1930), by Maikel Fariñas, an interdisciplinary study that combines history and sociology.

The other is towards an urban anthropology in Cuba, by Abelino Couceiro, considered    an essential scientific tool for studies of identity-image, tradition-modernity, ethics, family, communication-education.

Source: PL

---
Related News
---