22nd Havana International Ballet Festival
Submitted by: admin

04 / 11 / 2010
---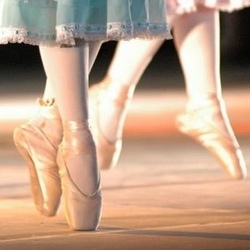 The Special training/ Education Department of the Ballet Nacional de Cuba under the General Direction of its founder, Alicia Alonso, in occasion of the celebration of the 22nd Havana International Ballet Festival to be held in Havana,28 OCTOBER – 6 NOVEMBER 2010 announces a comprehensive international course in the technique, style and interpretation based on methodology of the Cuban school of ballet.
The course will take place at the Ballet Nacional de Cuba´s headquarters, November 1- 5. It is aimed to professionals and ballet students, with no less than five years of training, interested in improving their knowledge in ballet.
The price is 350.00 CUC (Cuban Convertible Pesos) and includes five ballet classes, a conference entitled "The dance in Cuba", a visit to the Museum of Dance and tickets to attend to five performances of the Festival.
For further information, please address to:
Cátedra de Danza
Ballet Nacional de Cuba
Calzada No. 510 entre D y E,
Ciudad de La Habana, Cuba
Phones: (537) 832 4625 / 833 1449
Fax: (537) 833 3117
E-mail:
[email protected]
/
[email protected]
SPECIAL BALLET COURSE
APPLICATION FORM
Full name __________________________________________________________________________________
Date of birth __________________________ Nationality ________________________________
Address __________________________________________________________________________________________
_______________________________________________________Fax ________________________________________________
Years of training _________________________________________________________________________
Please, send or fax this application form before September 10, 2010 to:
Special Training /Education Department - Ballet Nacional de Cuba
Calzada 509, entre D y E, Vedado, La Habana 10400. Cuba. Fax: (537) 33 3117 / E-Mail:
[email protected]
Source: Ballet Nacional de Cuba
---
Related News
---