Production Revival in Avilanian Industry
Submitted by: admin

03 / 12 / 2010
---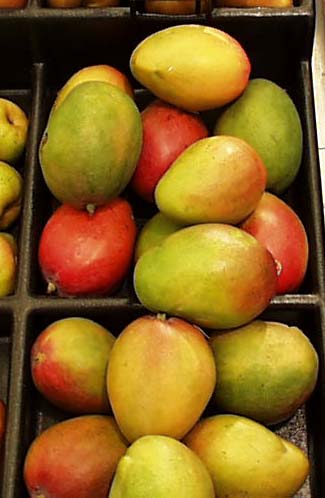 The growing delivery of agricultural raw material from several parts of the country has allowed the recovery of the Avilanian preserves industry and especially several canning lines that were out of use.
Giovani Rivas Pérez, technical director of the Preserve Enterprise of Ciego de Ávila, expressed that, in order to face the growth of the agricultural sector, the biggest repair operation in the last twenty years was carried out in the factories of the territory.
Rivas Pérez said that this year the enterprise produced 14, 6 tons of mango preserve and two of mature papaya pulp, all of which was intended for children at hospitals and daycare centers.
"According to international prices, for one ton of pulp or marmalade fruit bought in Brazil, Mexico or Chile Cuba has to pay over 1 000 dollars", Rivas Pérez emphasized.
"Due to the good state of the papaya plantations, it is also possible to produce cubes in syrup for the tourist sector and marmalades for the whole population", he added.
Joel Álvarez, in charge of the fruit-bearing trees program in the Agriculture Provincial Board expressed that over 2 400 hectares were sowed during 2009, mainly with papaya, guava, pineapple and mango, according to a national plan lasting until
2015.
Rolando Macías Cárdenas, deputy delegate of the Miscellaneous Crops Enterprise in the province, informed that 20 800 tons of tomato will be processed this year, out of which the preserve industry has already milled over 1 700 tons and elaborated santiaguera sauce, catsup and vita nuova sauce, among other products.
The preserve industry in Ciego de Ávila retrieved two important production lines, pineapple slices in syrup and canned tamale. The industry has also introduced a new technology for processing dry spices such as seasoning powder, ground cumin,
as well as dehydrated garlic and onion.
 Source: www.invasor.cu/
---
Related News
---