International Aid Benefits Cuban Food Production
Submitted by: admin

02 / 15 / 2010
---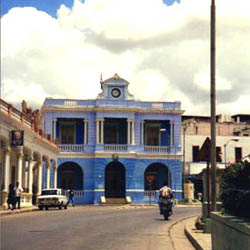 Farmers in the eastern province of Las Tunas will be benefit this year from four international aid projects worth about a million dollars aimed at food production.
Contributions from the European Union, the Basque Government and the NGOs Oxfam Canada and Oxfam Intermón, will enable the farmer's cooperatives to build up stock and machinery to boost agricultural and livestock production.
The four projects include  the recovery of 56 milking areas damaged by the 2008 hurricanes and the construction of feeding facilities for bulls in the municipalities of Jesus Menendez, Manati, and Amancio Jobabo.
The money will also contribute to the repairing of  24 tractors and seven trucks; the acquisition of 14 plows and 13 tractors; the installation of about 20 windmills, and the construction of a center for breeding sheep.
Las Tunas province is traditionally affected by severe drought, a problem which was added in late 2008 by the passing of Hurricanes Ike and Paloma, which caused heavy damage to agricultural production.
Source: www.periodico26.cu/
---
Related News
---