Food Distribution Stirs up Haiti Streets
Submitted by: admin

01 / 27 / 2010
---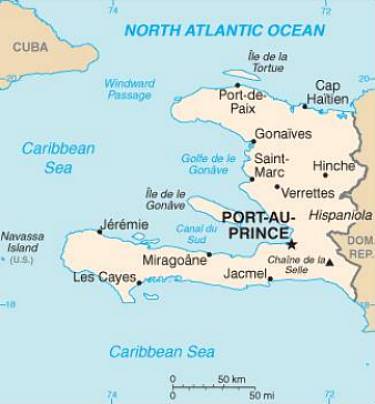 Though some signs of recovery are seen in that capital, commotion is still present on streets when trucks unexpectedly park to distribute donated food.
Needs in Haiti Are Still Enormous
Hundreds of people standing in lines, threatened with guns in the hands of soldiers from the UN Stabilization Mission in Haiti (MINUSTAH) or other military, wait for their turn hoping to get some food.
It is a real odyssey. Those who are lucky are given a sack of rice and a bottle of oil. That way, the shipment "evaporates" and no one knows when the next truck will come, if it ever comes.
It is evident no one assumes the responsibility of distributing donated food equally. The distribution is a real media "show."
The reality is that it is very hard to get foods to survive, and there is the risk of getting shot by the so called peace forces while embarking on the dangerous adventure of trying to get food for the family.
World Food Program spokeswoman Emilia Casella affirmed the organization provides rations for 100,000 people daily, but the reality indicates two millions need food.
Meanwhile, about 200,000 tents are still needed to shelter nearly one million Haitians, according to the UN Office for Coordination of Humanitarian Affairs.
The Haiti quake left over 150,000 people dead, about 200,000 others injured, and one million people homeless.
Source: PL
---
Related News
---