Cheese production program fulfilled at Camaguey province
Submitted by: admin

01 / 05 / 2010
---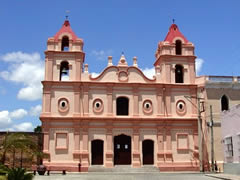 The dairy sector in the province of Camagüey, one of the most important industries within the region, manufactured nearly 3 thousand tons of cheese in 2009.
Such a production meant an important saving for the Cuban economy, since it was not necessary to import milk derivatives for domestic needs, mainly to provide sectors such as tourism and gastronomic branches.
The Company of Dairy Products in Camagüey, leading producer of this line in Cuba, stands out in the manufacturing of prime brands and types of chesses such as Patagrás, Goula, White, hard and semi hard cheeses, most of them made in the cheese factories La Vaquita and Sibanicú.
As informed by the Camaguey-based company, some improvements were done last year in the processing areas, in order to raise quality of the product and storage.
Over the last years, Cuba steadily increased this line of production from 4 400 tons in 1998 to 15 700 in 2008, according to data handed over by the National Office of Statistics.
The row material for producing these types of cheese in Camagüey relies on the milk of cow, of which this eastern region is the leading producer of Cuba, with more than 90 million litres commercialized in 2009.
Source: www.cadenagramonte.cu and ACNnews
---
Related News
---