Havana Book Fair: a big cultural fiesta
Submitted by: admin

01 / 03 / 2010
---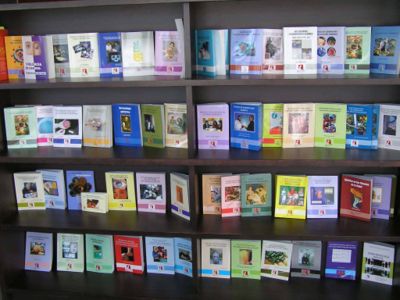 Cuban culture welcomes the New Year with the launching of 5 million books in the upcoming Havana International Book Fair, slated to run February 7 through March 7, with its main venue at the Morro Cabaña Complex.
Reports say that over 250 new books will be on sale at Havana's 46 bookstores a week before the event takes place, in its usual venues in the capital as well as in all main Cuban cities.
This year the fair has Russia as guest of honour, whose delegation includes artists, politicians and other professionals. The event is also dedicated to Cuban authors Reynanldo Gonzalez National Prizes for Literature 2003 and Maria del Carmen Barcia,
National Prize for Social Science 2003.
Lectures, book presentations, colloquiums, round table discussions, panels and other theoretical activities are part of the agenda of this fair which will pay homage to the one hundred anniversaries of writes like Jose Lezama Lima, Dora Alonso and
Angel Augier.
Also on the program is the granting of the National Prize for Literature to Abrosio Fornet and the Social Science Prize to Pedro Pablo Rodriguez. Other distinctions to be granted during the fair include the Nicolas Guillen Poetry Prize and the Alejo Carpentier Prize in the categories of novel, short story and essay.
Source: www.cubanow.net
---
Related News
---