Cuban sports in the First Olympic Year
Submitted by: admin

12 / 30 / 2009
---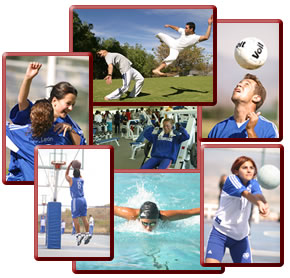 Four world champions and 23 medals at university competitions could synthesize the work of Cuba's sports movement in 2009,

but we should not cool these numbers when it is about the first competitive year of the Olympic cycle that will close in London 2012.

If we compare this performance (4-10-9) with what was achieved at the Beijing summer event a year ago, (2-11-11) two elements stand out: better efficiency in the gold medal battle and a larger number of disciplines (10) with medals in relation to the Chinese contest (8).

Our sportspeople competed for fourteen crowns, but only won four for a poor 29%, better than the 15% achieved a year ago, but very distant from what we are accustomed to for more than a decade, when we won half of the first places we fought for at the very least.

Wrestling, tae kwon do, boxing, baseball, cycling, judo, athletics and shooting were the disciplines that contributed the ast Olympic medals, and repeat at world level now, except the shooters, as diving, canoeing and weightlifting join the list this time.

Something looks clear: these eleven disciplines, together with volleyball and fencing should be prioritized aimed at improving the 28th place in the next Olympic showcase in the British capital.

If we are going to deal with names, Mijaín López consolidates himself as the best Cuban sportsman since 2003; Yargelis Savigne stands out as the most stable female triple jumper since the same date; whereas Yumari González promises to break athletics history with a gold that looks increasingly closer.

Judokas Yanet Bermoy, Idalis Ortiz and Oscar Braison mature on the tatami at amazing levels; boxers continue striving for the recovery of the epithet of "flagship", just as they were until the 2004 Athens Olympics, at the same time that baseball still  needs a deep analysis from its grassroots in pursuit of recovering the lost spaces worldwide since 2007.

Men's volleyball revived dreams with their fourth place at the World League, the qualification for the 2010 world contest and the second place at the Super World Cup in Japan, however the girls, the new generation of the so-called Brown Girls from the
aribbean, not only decreased in popularity, but also in the quality of their play, expressed with defeats that are unconceivable for their level.

Good performances of fencing at a world championship that was too big for them; excellent recovery of handball with a National League; world qualification of the women's softball, stability among the world's top 25 of GM Leinier Domínguez; as
well as encouraging marks in swimming, were deeds that tinged sports on the island throughout the year.

There's still a lot left to recover in basketball, soccer, gymnastics, rowing, jai alai, archery, among other disciplines.
In  2009, Cuban muscles stretched out with unexpected glories and a few surprises. The race for the second year of the Olympic cycle is about to begin.
 
Source: Cubasí

---
Related News
---