Call to strengthen control on energy consumption
Submitted by: admin

12 / 26 / 2009
---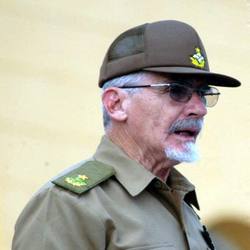 Cuban Vice President of the Council of State and Ministers Ramiro Valdes Menendez made a call to strengthen control of energy consumption plans in each province of the country.
During a visit of a ministerial commission to Santiago de Cuba, Ramiro Valdes assured that energy efficiency rates in the country are gradually improving, while the rational use of national resources and the recovery of key economic sectors for the national economy are improving, Granma reported.  
Ramiro Valdes said 2010 will be a difficult year for the island to keep the development growth while sustaining the import of hydrocarbons to a minimum.  
Cuban Minister for Basic Industry Yadira García with the ministerial commission said power consumption will have to be reduced in the residential sector as there was an increase by 3.5 percent this year compared to 2008.  
Raul Garcia, deputy director of the Electric Union enterprise, reported that the trend to over consumption stopped in 2009 meaning that 190,000 tons used for power generation were saved.  
However, during the past three months, inspection rounds yielded a great amount of infractions concerning the implementation of power saving measures.  
Ramiro Valdes slammed the increase of electric frauds in both the state-run and residence sectors. He called to maintain a permanent control of power consumption in the sugar industry, especially during the sugar cane harvest.
Source: ACN
---
Related News
---