US suggested Mexico to break off diplomatic relations with Cuba in 1994
Submitted by: admin

12 / 20 / 2009
---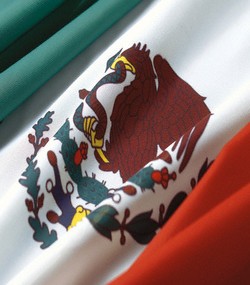 President of the Bank of Mexico (BANXICO) Guillermo Ortiz revealed on Friday that the United States suggested Mexico to break off with Cuba in 1994, in exchange for financial aid to overcome that country's liquidity crisis.
According to Ortiz' statements, published in La Cronica newspaper, the exchange was offered during former President Ernest Zedillo's administration, when Mexico was facing a liquidity crisis.
He pointed out that it happened in times when "we had due dates for $40 billion in Tesobonos, a bond in which the coupon and/or redemption value are linked to the movement in an exchange rate, interbank lines were suspended and it provoked that Mexican Banks were without founds in dollars".
Ortiz revealed at a radio interview to journalist Joaquin Lopez Doriga that during that period the US Congress had considered guaranteeing Mexican debt of 40 billion dollars in exchange for breaking relations with Cuba, "what did not happen."
Ortiz explained that after weeks of uncertainty the US President at that time William Clinton granted the loan without the authorization of the legislators, so, they could get credits from the International Monetary Found (IMF) and from World Bank  and to gain reliability in international market.
Ortiz will be substituted by Agustín Carstens, Secretary of the Ministry of Finance and Public Credit during President Felipe Calderon administration.
Source: Prensa Latina
---
Related News
---