Swiss Bank Fined for making transactions with the "enemy"
Submitted by: admin

12 / 19 / 2009
---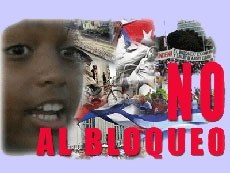 The US administration imposed a 536 million dollar fine on the Credit Suisse Bank, for making transactions in violation of the US blockade policy on Cuba, and for helping countries that are alleged "enemies" of Washington.
US Attorney General, Eric Holder, clearly announced that the bank had made 32 electronic fund transfers worth over 323,000 US dollars in favour of Cuba.
"The criminal conduct of the Credit Suisse Bank has left us astounded, given the terrible implications of their actions," said Holder upon reaching an agreement with the Swiss Bank for American investigators to have full access to the bank records.
The US attorney general said US filial banks had been used to make transfers in favour of Cuba, from August, 2003 to December,  2009 which infringed the US blockade policy on the island and the regulations that include Cuba in the list of
countries  alleged to sponsor terrorism.
According to Cubadebate web site, this is not the first time a Swiss bank has been fined for violating the US blockade policy, which forbids financial transactions with the island.
In May 2004, the UBS paid a huge fine to the United States for allowing countries like Cuba, Iraq, Libya and Yugoslavia use a US Federal Reserve international program to replace damaged US dollar bills.
Source: Granma
---
Related News
---