Kool and the Gang to Perform in Havana
Submitted by: admin

12 / 07 / 2009
---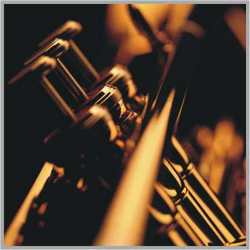 The US band Kool and the Gang, which was all the rage in Cuba in the 1980's with the song Celebration, will perform on the island from December 19th through the 22nd, according to the group's official web site.
After these concerts in Havana, the group will play in Miami's Orange Bowl, on January 4 and 5, 2010.
Kool and the Gang interprets R&B (rhythm and blues), soul, funk and disco music. It was founded in Jersey City, New Jersey, in 1964.
Its main members have been Robert 'Kool' Bell on the bass and Ronald Bell on tenor sax; George Brown on percussion; Robert Mickens on the trumpet; Dennis Thomas on alto sax; Claydes Charles Smith on the guitar, Clifford Adams on the trombone and
Rick Westfield on the keyboards.
In 1964 Robert founded the instrumental band The Jazziacs with five schoolmates and then the group changed its name to Kool and the Gang, when it released an album under that name.
The disk was successful, and the band continued to release records until 1973, when it received great recognition for Wild and peaceful, that included the pieces Jungle boogie and Hollywood swinging. The funk sound the group had been cultivating
achieved its maximum expression in 1975 with the album The Spirit of the boogie, to then begin a radical change towards the disco sound.
A new commercial and consequently more successful stage began for Kool and the Gang in 1979 when singer James J.T. Taylor joined the group for the album Ladies' Night: it occupied position number one on the hit parade with Celebration from the
disk Celebrate! (1980).
From then on these musicians appeared many more times on the music charts, with songs like Big fun, Get down on it and Joanna. They managed to include four hits on the Top 20's with their CD Emergency (1984) including Fresh and Cherish.
The name of the group achieved topicality again in 1994, when the song Jungle boogie was included in the successful film Pulp Fiction, by Quentin Tarantino, starring John Travolta, Uma Thurman and Samuel Jackson.
Source: Cubadebate
---
Related News
---