Radical change in international trade system is needed
Submitted by: admin

12 / 02 / 2009
---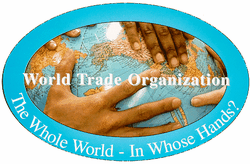 Cuban Foreign Trade and Foreign Investment Minister Rodrigo Malmierca said in Geneva that the international financial and trade system must be radically changed in order to face the challenges of the 21st century.
Malmierca made the statement in a full session of the 7th Ministerial Conference of the World Trade Organization (WTO).
The head of the Cuban delegation to the meeting said the crisis the world is currently undergoing has brought down myths stating that deregulation and economic liberalization promote growth and development, reported Prensa Latina.
He pointed out that Fidel Castro had predicted the magnitude of the current crisis back in 1998 and that his warnings became true barely 10 years later.
The solution to the crisis is not to continue implementing failed neo-liberal recipes, but implementing approaches that have the human being as its raison d'etre and as the center of development, according to the Millennium Goals, said Malmierca.
He added that the crisis will neither be solved with the Doha Round, which insists on demanding developing countries for more liberalization and ignoring that the center of the Round is Development.
In a direct allusion to the United States, the Cuban minister said that Washington continues to link its multilateral commitment to the opening of trade of developing countries, while "imposing on my people, for almost 50 years, an economic,
financial and commercial blockade," he stressed.
Malmierca referred as well to the South-South integration initiatives and, in particular, to the Bolivarian Alliance for the Peoples of the Americas (ALBA), as an unprecedented opportunity for its member countries because its main goal is achieving the wellbeing of the people, not trading.
Source: Caribbean Net News
---
Related News
---