New Rules Regarding Telecommunications Service to Cuba, December 1, 2009
Submitted by: admin

12 / 01 / 2009
---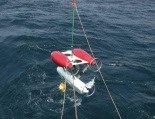 In early September, the Office of Foreign Assets Control (OFAC) and the Commerce Department Bureau of Industry and Security (BIS) published long-awaited regulations implementing the Cuba policies announced by the White House in April 2009.
In a sweeping departure from prior U.S. policy, these presidential policies – which are intended to promote the freer flow of information to the Cuban people – significantly reduce the licensing requirements and other barriers for telecommunications
providers to offer services to Cuba.
In addition, they authorize the following:

          - transactions involving the establishment of new fiber-optic cable and satellite facilities between the U.S. and Cuba
          -roaming agreements with Cuban telecommunication providers
          -expanded travel to Cuba in connection with business activities related to telecommunications.

These changes may be a major boom to American telecommunications companies, which have sought to do business in Cuba for many years. The ultimate outcome of the White House initiative, however, hinges on a number of factors. Although new regulations have been adopted by certain U.S. government agencies, the Federal Communications Commission (FCC) is awaiting State Department guidance and has not yet changed its Cuba policies, which date back to 1993. It is not known how the State Department and the FCC will conform its policies to the White House initiative – nor is it known how the Cuban government will react to the policy changes.

OFAC's New Telecommunications Regulations

Generally, OFAC regulations bar U.S. companies, U.S. citizens and foreign entities owned or controlled by U.S. companies (collectively, "persons subject to U.S. jurisdiction") from engaging in any transaction with Cuba, whether the transaction be
related to individual travel or the provision of services or equipment. OFAC authorizes certain transactions either under a specific license issued by OFAC for a particular transaction (the licensing process can take months), or the much more
favorable general license (which "automatically" authorizes any transaction meeting the license criteria).

Relaxation of OFAC Regulations

The new OFAC regulations expand, and to some extent clarify, the conditions under which transactions related to telecommunications services are authorized, as follows:

          -Roaming agreements. Telecommunications providers subject to U.S. jurisdiction can enter into and engage in transactions relating to roaming service agreements with most Cuban telecommunications providers.
          - Satellite radio/TV service to Cuba. Telecommunications providers subject to U.S. jurisdiction can provide satellite radio or satellite TV in collaboration with certain Cuban telecommunication providers.
          - Third-country telecommunication providers. Any person subject to U.S. jurisdiction can contract with and make payments to third-country telecommunications providers who provide service to most individuals in Cuba.
          - Establishment of telecommunications facilities. Transactions incident to establishing fiber-optic cable and satellite links and other telecommunication facilities between the U.S. and Cuba are now authorized by general license.
          - Licensing for third-country links to Cuba. OFAC will issue specific licenses to persons subject to U.S. jurisdiction (on a case-by-case basis) for establishment of telecommunication facilities between third countries and Cuba, to facilitate telecommunication links between the U.S. and Cuba. (Previous OFAC policy was to deny such applications.)

          -Travel to Cuba related to telecommunications. Employees and representatives of U.S. telecommunications service providers may now travel to Cuba under a "general license" to provide a broad range of services, including commercial
marketing, sales negotiation, accompanying delivery of or servicing equipment, and certain telecommunications-related professional meetings.

Limitations and Qualifications

Although these relaxations appear to be broad, they are subject to certain restrictions and caveats, including the following:

          - Equipment Exports Not Covered. Any transaction that involves selling, installing or servicing equipment could require separate authorization from BIS for export of the equipment or technology.
          - Notices and Reports. Persons subject to U.S. jurisdiction who offer telecommunication services to Cuba must notify OFAC in writing within 30 days of commencing or ceasing to offer such services, and must provide semi-annual reports
to OFAC on payments made to Cuba or third-countries related to services provided to Cuba.
          - Excluded Cuban Persons. The above authorizations do not apply to transactions involving certain Cuban government

officials and Communist Party members.
         -Travel Limitations. The general license for travel is limited in that the traveler's schedule must be consistent with a full work schedule, and the daily amount spent is limited to State Department per-diem rates (currently $179 per day).

BIS Relaxes Exporting of Telecommunications Equipment

BIS generally prohibits the export of any items (including commodities, software or technology) to Cuba, with limited exceptions for humanitarian items such as food, medicine and medical equipment. Export licenses for most U.S. items would, as
a matter of policy, usually be denied. Note that these same restrictions also apply extra-territorially, and prohibit foreign persons from re-exporting U.S.-origin items to Cuba. In the past, BIS would only license the export of certain telecommunications equipment to Cuba, and then only if commodities were part of an FCC-approved project and necessary to provide efficient and adequate communications between the United States and Cuba. In September 2009, BIS changed its policy
to allow the following:

          - Revised Licensing Policy for Telecommunications Equipment. In keeping with the presidential policy, BIS will grant licenses on a case-by-case basis, not only items that are part of an FCC-approved project, and it will consider any
item necessary to provide "efficient and adequate" telecommunication links between the U.S. and Cuba, including links established through third-countries, and including the provision of satellite radio or satellite TV services to Cuba. (Note that providing technical assistance or training to Cuban nationals or in Cuba would constitute an export of "technology.")
          - Donated Consumer Communications Devices. BIS now allows the export without a license of certain donated consumer communications devices, including most televisions, radio receivers, mobile phones, and certain older personal/laptop
computers and accessories, subject to certain limitations. This license exception is limited to donations to most individuals and non-government organizations in Cuba.

How Will FCC Implement the Presidential Policy?

As alluded to above, FCC licensing policy toward Cuba has largely been governed by a 1993 letter from the State Department to the FCC. That letter set forth policy guidelines of the executive branch for implementation of the telecommunications
provisions of the Cuban Democracy Act of 1992, which provides that "telecommunications services between the United States and

Cuba shall be permitted." The streamlined procedures for 214 authorization needed to provide international service has not been applied to Cuba licenses. Instead, U.S. telecommunications providers have to jump through a number of hoops to obtain a
license. For example:

          - Proposals must have the potential to be operational within a year and be limited to equipment and services necessary to deliver a signal to an international telecommunications gateway in Cuba.
          - Settlements more favorable to Cuba than the then-current (as of 1993) 50/50 split of the $1.20 per minute

accounting rate are not permitted. In addition, Cuba must cover half the costs of the construction, maintenance and/or lease of transmission facilities, consistent with standard FCC practice.
          - Proposals that draw on modes of communications already in place between the United States and Cuba as of 1993

(e.g., satellites and undersea cable) will be approved. Proposals involving new modes of communications (e.g., fiber optic cable) will be reviewed by the appropriate agencies on a case-by-case basis.
          - The application procedures require all applicants to provide a narrative description of their proposed agreement as well as a sworn statement that the Cuban foreign correspondent agrees to activate the proposed circuits on the Cuban end.

Copies of such documents must also be submitted to the U.S. Departments of Treasury and State.

Since the 1993 State Department letter was written, the FCC has granted authorizations for service to Cuba to a number of carriers,1 although these authorizations have been limited under and subject to the terms of the letter. For example, the authorizations the agency has granted to date have only involved existing facilities that had already been in place in 1993.

The FCC has not approved any new modes of communications that provide direct links to Cuba, such as submarine fiber optic facilities, nor has it approved roaming agreements with Cuba's telecommunications service providers.

New FCC Guidance

The White House directive expressly removes these current restrictions and allows for satellite radio and satellite

television services. While the FCC awaits guidance from the State Department, it continues to follow the 1993 guidance.

Other Considerations

There are a number of other factors that may affect how and when telecommunications providers can provide certain services to Cuba. In particular, the Cuban government might seek payment of royalties owed to it by AT&T, which were held for years in a blocked account but were depleted by default judgments by U.S. plaintiffs against Cuba. In fact, as a result of legislation passed in 2008, certain U.S. plaintiffs (many of whom have large default judgments against the Cuban government) can now potentially seek to attach or garnish payments being paid by U.S. telecommunication companies to any Cuban entity owned or controlled by the Cuban government.

1 July 22, 1993 letter from Richard C. Beaird, Acting U.S. Coordinator and Director, Bureau of International Communications

and Information Policy, United States Department of State, to Chairman Quello, FCC ("U.S. Department of State Guidelines").

See, e.g., WilTel International, Inc. et al., DA 94-1098, released October 5, 1994; AT&T Corp., DA 96-518, released April 9,

1994; Sprint Communications Company, L.P., DA 99-903, released Mary 17, 1999; Allied Communications International, Inc., DA

05-699, released March 17, 2005; CODETEL International Communications Incorporated, DA 03-1873, released June 3, 2003;

Telecuba, Inc., DA 03-1512, released May 6, 2003; Sprint Communications Company L.P., DA 00-1184, released May 26, 2000;

CODETEL International Communications Incorporated, DA 00-868, released April 14, 2000.

Fuente: Jonathan Epstein - Washington
Eric Fishman - New York
Ronald Oleynik - Washington


Source: www.hklaw.com/

---
Related News
---