Cuban Institute of Art and Cinematography and its foundation
Submitted by: admin

11 / 23 / 2009
---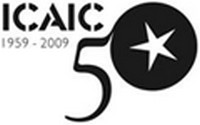 ICAIC was founded 50 years ago when Fidel Castro was 32 and building his new government on the fly.
He nationalized Cuba's U.S.-run telephone company, tapped Che Guevara as head of the National Bank and claimed he was no communist to every interviewer -- later maintaining he hid his true political convictions to keep from antagonizing Washington too soon.
And he created a state-run film industry, founding the Cuban Institute of Art and Cinematography on March 24, 1959 -- just 82 days after his bearded rebels' revolution.
As the institute celebrates its 50th anniversary during the Havana film festival beginning Dec. 3, its founder, Alfredo Guevara, a college friend of Castro's, provided written answers to questions from The Associated Press.
"Cinema was the great communicator and Fidel knew it. We were inspired protagonists and accomplices in the urgency of the revolution," said Guevara, who is not related to Che.
Guevara, 82, stepped down as institute head in 2000, but remains one of the government's behind-the-scenes power-brokers. He was a communist who went into exile in the 1940s but returned to Cuba in 1951 and became a public face of the party long before Castro did.
Castro grasped that movies, especially quality ones with mass appeal, could be his government's best public-relations weapon.
He turned to Guevara, who had written screenplays but was more of an intellectual than movie buff, and was willing to defend the revolution at all cost -- even when it meant advocating state censorship.
"I'm not a rebel, or at least not a professional rebel," Guevara said, "I'm a revolutionary." But Guevara says the film institute is not in the propaganda business.
"We have a mission, an end we always work toward," he said. "It's not ideology, it's idealism."
The institute has produced more than 300 films, winning international acclaim and helping keep the Castro government hip in intellectual circles -- despite its bans on free speech, expression, assembly and press.
In 1961, Castro defined free expression as "within the Revolution, everything; outside the Revolution, nothing." Many intellectuals and artists were imprisoned or hounded into exile. Censorship closed all nongovernment media and halted publication and promotion of literature, academic work and art.
Then, between 1971 and 1976, the so-called "five gray years," many artists and writers were fired or fled Cuba as "counterrevolutionaries."
Despite those obstacles, the institute produced powerful, unfiltered looks at Cuban reality -- especially the work of late director Tomas Gutierrez Alea, whose films include the fall-over funny satire of crippling Cuban bureaucracy, 1966's "La
Muerte de un Burocrata," or "Death of a Bureaucrat," and "Memories of Underdevelopment," "Memorias del Subdesarollo," a story of post-revolutionary disillusionment.
"There is a level at which most Cuban films, or at least the pinnacle of accomplishment, were always operating on some sort of allegorical level. I think there is a balance between what is implicitly stated and what is actually stated," said Mariana Johnson, a professor of film studies at the University of North Carolina Wilmington, who is writing a book on contemporary Cuban cinema. "There's a double-voice in a way that does not go unnoticed to a Cuban audience."
Just as he has at times argued in favor of nipping anti-government expression in the bud, Guevara also has sometimes used his stature within the government to protect brilliant but critical films.
"The socialist revolution gave me authenticity at any price," Guevara said.
Still, films sometimes got a little too authentic for the government's liking.
"Alicia en el Pueblo de las Maravillas," or "Alice in Wondertown" used fantasy to satirize the incompetence of Cuba's government and its top officials' exploitation of ordinary islanders. It debuted to huge crowds in 1991, but was yanked from theaters after four days. Guevara later publicly "forgave" the film, but it was not widely rereleased.
Movies are one of the many things Cuba's government subsidizes and are shown in crumbling, 1950s theaters for less than an American dime.
In 1996, "Guantanamera," Gutierrez Alea's comedy about a corpse that travels from one end of Cuba to the other amid prohibitions on hearses crossing state lines, prompted this rebuke from Castro during a speech: "Transmitting the notion that
the revolution and all socialism is bureaucracy and poverty tarnishes the ideas of the country."
Cuba's film institute also coped with economic hardships -- especially after the collapse of the Soviet Union and the end of its annual subsidies to the island.
In 1993, the institute produced just two full-length features, one a classic about repression and friendship, Gutierrez Alea's "Fresa y Chocolate," or "Strawberry and Chocolate." Guevara also noted that Washington's 47-year-old trade embargo
sparks shortages of everything from high-intensity light bulbs to movie projectors. "Looking back, its a miracle we still exist," he said.
Still, from the 1990s on, many Cuban filmmakers know their work may never get completed without securing extra financing from Europe.
"They have to think less about the Cuban government and more about what is going to play to foreign investors," Johnson said.
More recent frank films include Suite Habana, a 2003 documentary that follows the lives of 13 Havana residents, including a 79-year-old retiree who supplements her tiny pension selling peanuts on the street. "Broken Gods," "Los Dioses Rotos,"
retells the tale of a famous Havana pimp from a bygone era -- but uses modern-day "jineteras," or young Cuban women who sell their bodies to rich tourists.
Today, young Cuban filmmakers are producing shorts for the Internet, bypassing Guevara's institute altogether.
"You see much more critical voices coming out of those short films," Johnson said. "They don't have to worry about getting it out in wide distribution. They just put it online."
After a half century, Guevara said he is satisfied with the institute's work, but acknowledged it may be losing touch with young Cubans.
"If we succeeded in being better and learning to listen to (young people) it would be an achievement," he said. "In some areas, we haven't made it out of grade school."
"The socialist revolution gave me authenticity at any price," Guevara said.
Source: Yahoo News
---
Related News
---