Legislation widening agricultural trade to Cuba needs support
Submitted by: admin

11 / 10 / 2009
---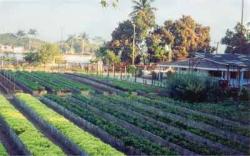 Lawmakers from the The American Soybean Association state that in order to expand agricultural trade to Cuba a bill will be introduced, and it will be so by means of the Agriculture Committee Chairman Collin Peterson, Representative Jerry Moran, Agriculture Appropriations Chair Rosa DeLauro and Representative Jo Ann Emerson.
The Peterson/Moran legislation would: 1. Eliminate the need to go through banks in other countries to conduct agricultural trades, along with the accompanying fees those banks charge. 2. Require agricultural exports to Cuba to meet the same payment requirements as exports to other countries by requiring payment when the title of the shipment changes hands, and 3. Allow US citizens to travel to Cuba, reducing the bureaucratic red tape currently required for agricultural associations, agribusinesses, and others to make agricultural sales in the country and creating increased demand for agricultural exports to feed the increased number of American visitors.
Many believe agricultural producers in the United States are well positioned to benefit from additional trade in Cuba. ASA wants its members to contact their Member of Congress and urge them to contact Mr. Peterson or Mr. Moran to sign on as original cosponsors of this important legislation.
The American Soybean Association has been a supporter of eliminating the Cuban sanctions.
Source: NAFB News Service
---
Related News
---