Winner of several Latin Grammies and Grammy awards Juanes Visits Havana
Submitted by: admin

06 / 26 / 2009
---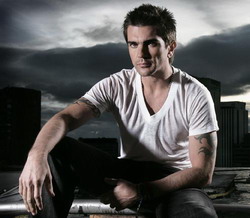 Colombian singer Juanes, winner of several Latin Grammies and Grammy awards, returned to his country on Thursday after a less than 24-hour visit to the Cuban capital
Grammy Winner Juanes Visits Havana Colombian singer Juanes, winner of several Latin Grammies and Grammy awards, returned to his country on Thursday after a less than 24-hour visit to the Cuban capital, where he strolled through Old Havana's historical area and spoke with locals, who recognized him on the spot.
During this first rapprochement with the Cuban public, the renowned artist mentioned the possibility of giving a one-night concert in one of Havana's open squares, the date of which hasn't been set yet, according to reliable sources that expressed their wish to remain anonymous, Prensa Latina news agency reports.
Juanes stayed at the world famous Hotel Nacional, spoke with Cuban singer-songwriter Silvio Rodriguez, and toured areas of Havana's Miramar neighbourhood. The singer enjoys great popularity on the island since he made his debut as a soloist in 2000 with the album Fijate Bien, which won him a place in the international market.
In 2008, he obtained 5 Latin Grammies with his CD La vida es un ratico. On a par with his artistic career, Juanes stands out for his role as a social activist with Mi Sangre Foundation, which boosts programs for the rehabilitation of victims of antipersonnel mines. The same source reports that, during his tour of Old Havana, Juanes expressed his interest in the restoration works carried out by the Office of the Havana City Historian.
Source: Juventud Rebelde
---
Related News
---