Representatives of Cuba and Spain reaffirm university exchange
Submitted by: admin

06 / 26 / 2009
---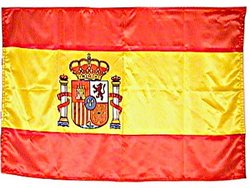 Creating even closer ties of cooperation between universities in Cuba and Spain and continuing agreements reached in previous meetings were the main issues guiding the 9th Cuban and Spanish Rectors Conference, in Havana's Hotel Nacional, with representatives from 11 Spanish and 17 Cuban universities.
Rodolfo Alarcón Ortiz, Cuban deputy minister of education, noted that the conference showed an interest in promoting the exchange of knowledge at university level.
"For that we need to find new channels for making this cooperation more efficient and organized, and for responding better to the needs of our respective countries. The volume of cooperation is not high, and more than raising it, the general interest is in making our exchange more efficient. It is important to take a thorough look at the systemization and institutionalization of agreements and ensure that the goals we set can be met completely in the shortest time possible. Moreover, it is essential for us to concentrate principally on those areas that most interest us in Cuba — basically, the exact sciences, biomedicine, technology and agriculture."
Since 1993, when cooperation was initiated, 322 bilateral agreements and letters of intent have been signed. The exchange is based mostly on students earning doctorates, and since 2008, some 500 Cuban professors, students and researchers have visited Spanish universities, and 264 Spaniards have traveled to Cuba to conduct joint research and postgraduate work. These figures place Spain among the top countries in the world with which Cuba collaborates in higher education, and the first in Europe.
Spanish educators respect Cuba's universities, and consider them as equals in cooperation, Alarcón affirmed. "We have very strong universities, very cultured, and it is appropriate to be able to place them at the service of society. To the extent that we strengthen our cooperation, we are strengthening, without a doubt, the country's development."
Exchange between Cuban and Spanish universities is the best in all of Ibero-America, and the effectiveness of joint work is always a success and a guarantee, said Adelaida de la Calle Martín, rector of the University of Málaga and vice president of the Conference of Rectors of Spanish Universities. "Here, 100-percent results are always obtained. Postgraduate students beginning doctorates complete their theses, and Cuba has good organization in promoting higher education. The high degree of responsibility results in constant conferences, where we always have new proposals for advancing little by little."
"The quality of Cuban university education is excellent. When we receive Cuban students in Málaga, professors are amazed at their level of training and knowledge, because it is stupendous. It is one of the best in Ibero-America and from a global standpoint, it is also very competitive," De la Calle emphasized.
During the conference, Cuban authorities signed an agreement to join the web portal Universia, which belongs to the largest Ibero-American network of university cooperation, with 1,100 institutions of higher education in 15 countries. This agreement provides for placing Cuban university information, investigation and curricula on the site.
Last year, the eighth of these conferences took place in the Spanish city of Cádiz, and while the exchange is biannual, authorities agreed to meet again this year in Havana, given the very fruitful moment these relations are experiencing.
Source: Granma Internacional 
---
Related News
---