Silvio Rodriguez could not sing at the 90 anniversary of Pete Seeger in New York
Submitted by: admin

05 / 04 / 2009
---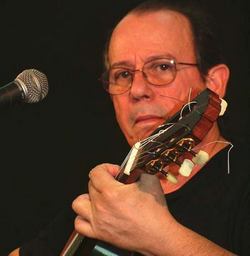 Message from Silvio Rodríguez to his sister in Havana, also his manager:
Today is May 1 and it is 8:40pm in Paris. I just connected online to the
United States Embassy site in France, where information is published
regarding visa solicitations. My visa application is listed as being in
process, the same status that it has maintained since I made the
application. Today being the day that I was to fly to New York, and given
that the visa has still not appeared, tomorrow I will leave instead for
Havana.
You can pass this message to Pete's grandson Tao, and to Bill the attorney,
along with my gratitude for their efforts as well as my sorrow resulting
from the lack of respect shown by the State Department to them for having
invited me to celebrate the 90th birthday of our dear friend Pete Seeger,
living legend of North American song.
I believe that the attitude of the State Department is very contradictory,
given the desire expressed by President Obama to bring the United States
closer to Cuba. As a Cuban cultural worker, I continue to feel blockaded and
discriminated against by other governments. Hopefully this will truly change
someday.
Thanks for your help.
Silvio
---
Related News
---