Cuba will build a new plant to produce Ferro Nickel at Las Camariocas, Holguin
Submitted by: admin

05 / 01 / 2009
---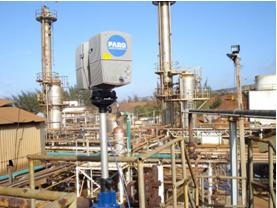 Cuba is one of the biggest reserves of nickel and cobalt of the world. In fact Holguin, at the eastern end of the island, appears to be made of very little else. Cuba's National Minerals Resource Centre estimates the area holds 34% of the world's reserves (although the USGS suggests it is more like 15%). The fact remains Cuba has and continues to be a major supplier of both nickel and cobalt which are both found in the Cuban laterite deposits.

Now, with aid from Venezuela, Cuba is planning to invest $600m in a new plant at Las Camariocas to produce Ferro Nickel a stainless steel feed product containing about 38% nickel and the balance iron.
The new plant will increase the number from three to four yet even by Cuba's own admission two of their existing plants are probably losing money.  Cuba's two state-run plants consume on average 117 barrels of fuel oil to produce one metric ton of product for market compared to the third plant, a joint venture with Canadian Sherritt International, which uses only 35 barrels.
Even cheap oil is not enough of an advantage to overcome that kind of cost hurdle. Other plants operating with similar efficiencies to Sherritt are closing around the world due to low prices, the latest being Xstrata's Falcondo mine in the Dominican Republic.

For Cuba, nickel contributes some 50% of the island's export earnings, already badly hit by a drop in nickel prices. 
The new plant is not scheduled to come on stream for 2-2.5 years by which time the stainless market will be in better shape than it is now. Demand should have picked up. More nickel mine closures will have helped supply side economics. Meanwhile China continues to be the main market for Cuba's nickel and cobalt, and though growth has slowed there, low growth is better than none.

Source: AGMetalMiner.com
---
Related News
---