US film producer in a workshop at San Antonio de los Baños International Film School in Cuba
Submitted by: admin

04 / 24 / 2009
---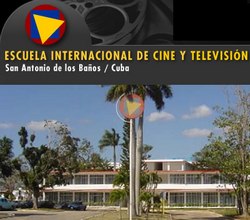 US celebrity film producer, Michael Hausman, is conducting workshops for students from The San Antonio de los Baños International Film School in Cuba. Hausman has over 40 years experience producing award winning films and is a Professor at the Graduate School of the Arts at Columbia University. His workshop was geared towards third year students who are in the process of preparing for their final thesis.
He spoke of many of the tricks of the trade and revealed trade secrets, as well as shared anecdotes from his work with filmmakers such as Milos Forman, Martin Scorsese and Ang Lee. He also revealed that the key to success is often through a sort of negotiated peace with each director.
Hausman has worked on numerous renown films, such as, Ragtime, Amadeus, Valmont and Goya's ghosts, all directed by Forman with whom he has had a long association, from 1972 to 1999. He also produced Brokeback Mountain with director Ang Lee, Gangs of New York with Scorsese, Tightrope Walker with Robert Young and No Mercy with Richard Pierce.
Many other names could be added to this long list of collaborations, such as Sydney Pollack and Robert Benton.
Source: Prensa Latina
---
Related News
---