Paraguay and Cuba: New Cultural Ties
Submitted by: admin

03 / 31 / 2009
---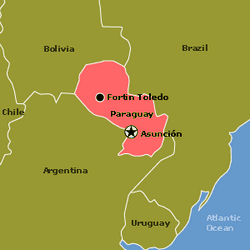 Escobar, a cabinet member of the government of Francisco Lugo, and widely known for his work in art theory and a critic and promoter, traveled to Cuba to participate in the 10th Havana Biennial, an event with which he has had a long and close relationship.
The Minister's presence in the Cuban capital, along with Chilean professor and essayist Nelly Richard, is also because the two have just taken on the organization of the Chilean Visual Arts Triennial to take place next October under new concepts.
At the Lam Center, Escobar viewed the work of Nelly Richard, titled Campos cruzados, a collection of essays about art published by the Casa de las Americas Editorial Fund. The Fund's director, Roberto Zurbano, also spoke on the importance of including the book in a Casa Editorial Fund catalog, and the decolonizing and vindicating task of authenticity by the outstanding academic who edits the Critica Cultural magazine since 1990.
Escobar is the author of important essays such as Una interpretación de las artes visuales en Paraguay (An interpretation of the visual arts in Paraguay published in 1982), El mito del arte y el mito del pueblo (1986), La belleza de los otros (arte indígena en Paraguay) (1993) and El arte fuera de sí (2004). As minister of culture he is committed with dignifying his country's culture, especially with the indigenous communities, many of which diminished after long years of ethnocide. (RC)
(www.granma.co.cu)    
---
Related News
---