New Television Device Helps Save Energy in Camagüey, Cuba
Submitted by: admin

03 / 25 / 2009
---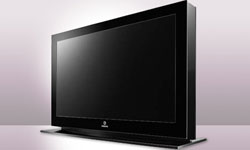 Along with an increase in the variety and number of TV channels, the new transmitters also caused an unprecedented spike in energy consumption.
Faced with the contradiction between technological increase and a corresponding increase in energy consumption, the Radiocuba Technical Group in Camagüey began to look for new technologies to meet standards set by the Cuban energy savings program.
The main problem of the new state-of-the-art technology, installed in autonomous centers (without the presence of operators), was that it remained on after transmissions were over since they were designed as continuous systems.
"The idea of all that waste of energy and resources was occurring didn't let us sleep. We realized we needed to find a way to turn off the equipment automatically after the TV transmissions were over," said engineer Omar Vera.
After three months, Radiocuba technicians found the solution. They created a low-cost device that automatically shuts off transmitters five minutes after the signal from Havana is terminated and then reinitiates them once the signal goes on air again.
"The first six devices produced and set up in transmission centers in Nuevitas, Santa Cruz del Sur and Esmeralda were made out of recycled parts, found in a warehouse," Vera told JR.
Radiocuba specialist Dennis Rodríguez points out that the main benefit of this invention is the important and gradual energy savings achieved at a low production cost and its versatility, "The equipment can be applied to any TV signal transmitter in the country."
The device also extends the lifespan of transmitters since they are turned off daily.
In a second stage, the device was adapted to be able to interface with satellite links, which are used for TV reception but vulnerable to weather conditions. When adverse weather causes an interruption in the signal the device kicks in to fill the gap.
Last year, the device saved more than 51,012 Kw/h of energy, equivalent to 4,591 CUC (CUC = US$ .80).
(Juventud Rebelde)
---
Related News
---