Cuban Film Library, still young at the age of 49
Submitted by: admin

03 / 10 / 2009
---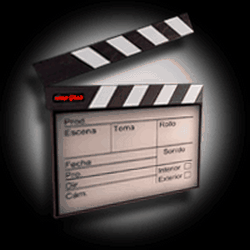 The Film Library is in charge of the preservation, restoration and eventual distribution of films since the first attempts of that emerging industry that dates back to the beginning of last century.
I would like to add this space to the festivities that pay rightful homage to this institution and its founder.
Only one motion picture from the silent stage has been entirely preserved, because these materials deteriorate very easily. They were handled carelessly, when people did not realize that movies are forever. The movie is "La Virgen de la Caridad" (The Virgin of Charity), shot in 1930 by Ramon Peon and regarded as the most relevant film of those pioneering years.
This feat was achieved by a great restoration job.
Only one minute could be treasured from the important documentary film "El parque de Palatino" (The Palatino Park) made by Enrique Diaz Quesada, another outstanding Cuban film maker, whose work perished almost completely in a fire in his studios.
The Film Library could not do much without the sponsorship of Cuban Film Institute (ICAIC), which will mark its 50th anniversary next March 24.
Our Film Library works restlessly to restore films damaged by time and mishaps, so that emerging movie lovers can include them in their memoirs.
(RR)
---
Related News
---