Cuba and the Social Impact of the Book Fair
Submitted by: admin

02 / 22 / 2009
---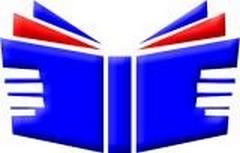 Dedicated this time to Chile and to Cuban writers Fina García Marruz and Jorge Ibarra, the fair began following several weeks of active promotion in the Cuban press and eleven months of great expectations on the part of Cuban readers.
Every February, many Cubans earmark their money savings to enrich their book collections with the latest works by their favorite authors or some yearned for classics of literature, found and purchased after queuing in lines miles long.
Whether it is a long essay or a "best-seller", good literature has its place at San Carlos de la Cabaña, a former Spanish colonial fortress now turned into a huge, open-air bookstore and the main Havana venue of a cultural event that extends nationwide.
However, the huge San Carlos de la Cabaña fortress is already too small to host all the fair-related activities, so they have been distributed among countless other venues in the capital and nationwide.
Just as literary offers are numerous and varied, fair-goers are a real mix of different people. There are the book trackers, those who need several days to visit all pavilions and search all bookshelves to make sure no'literary gem' escapes their personal collection.
In fact, many students volunteer to work at any stand if guaranteed free access and movement around every corner of the book fair.
There are also the 'compulsive collectors' who come pocketful and empty-handed and spend all their money buying books they won't probably read.
There are also parents trying to please their children, the "snob" who scorns highly praised books or the family that decides to come for their Sunday outing, picnic lunch included, while enjoying a fascinating view of Havana.
Because of its popularity and fair like atmosphere, the annual event brings to mind the huge stir generated here in Cuba by other annual events such as the Ballet festival and the Festival of New Latin American Cinema.
Just as keen ballet and moviegoers, frequent book fairgoers are not only attracted to the cultural event, they are also always looking for ways to enrich their spirit far beyond the new titles, autographs and concerts.
The annual book fair is a very popular space for social interaction, as well as a sound commercial success, further evidence that Cubans are an educated people with a passion for good literature.
No doubt, this is thanks to the Cuban Revolution, which in its very early days launched a nationwide literacy campaign that swept away illiteracy in Cuba, inspired by Cuban National Hero José Martí's idea that 'being educated is the only way to be truly free'. The newly born revolution also promoted the reading of literary classics with the creation of the Imprenta Nacional publishing house, whose first publication was the Cuban edition of Cervante's 'Don Quixote.'
Half a century later, campaigns still emerge with slogans like 'Leyendo Espero' (Reading while Waiting), to somehow make a seemingly never-ending wait less tedious.
Besides its acknowledged anti-stress effect, reading allows the reader to either completely escape from reality or get actively involved in it, thus being more useful to society. This is precisely what the annual book fair is aimed at, promoting literature toward creating ever-more educated, better human beings, though sometimes clashes among people to buy books might suggest otherwise.
(Cubarte)
---
Related News
---