Integration Spirit in 2009 Informatics Fair
Submitted by: admin

02 / 05 / 2009
---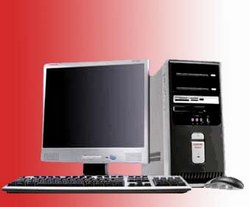 According to the organizers this exhibition and commercial sample demonstrates that it is an opportunity to present solutions through software, telecommunications, electronics, automation and medical equipment within the context of the Bolivarian Alternative for the Peoples of Our America (ALBA).
This event is scheduled for February 9 to 13 at the same time as the convention with participation of 111 foreign and national entities that will present their wares in 63 stands in the Pabexpo fair grounds.
Present will be 19 countries, in which the most represented will be Canada, Venezuela, Spain, China and Panama. There will also be present are the manufacturers of telecommunications technology such as Huawei, Alcatel and Ericsson.
Twenty three important national projects are selected for presentation due to their quality and scientific=technological strength informed the web site of the event. The purpose is to promote a group of technologies, informatics applications and solutions created by the entities in the island to further the advance of nations that are part of ALBA.
The central theme of Informatics 2009 is Technologies of Information and Communication as a basis for internal development and technological sovereignty of the peoples.
There will be masterly conferences by the minister of Telecommunications and Informatics of Venezuela, Socorro Hernandez and the secretary general of the International Union of Telecommunications, Hamadoun Toure.
Assistance has been confirmed of 13 delegations of Cambodia, Namibia, Russia, Bolivia, Byelorussia, Bulgaria, South Africa, Venezuela, Jamaica, Vietnam and Nicaragua, headed by their chiefs or personalities of the secto
(PL)
---
Related News
---