First Horizontal Oil Well Drilled by Cubans
Submitted by: admin

02 / 05 / 2009
---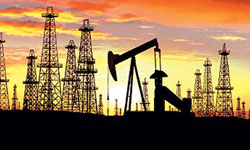 Radio Rebelde online reported that technicians and workers of the Cuban oil well drilling and reparation enterprise, created 6 years ago, are in charge of drilling the 6-km long well out to the sea where experts believe there may be good prospects for oil extraction.
Work is expected to be completed within this year without the participation of foreign experts or the use of an offshore sea drilling platform, which represents important savings for Cuba.
Experts say the goal is very challenging because workers need to take into account several aspects such as exploitation norms, the technology used to guide the drill into the right point and above all the fact that the drilling takes place not far from the Varadero tourist resort.
The drilling effort complies with the guidelines of the ISO 9001 standards of 2001. The technical support is of the highest quality, taking into account all security and environmental measures considerations.
(Juventud Rebelde)
---
Related News
---