Everything ready for the 7th Festival of Ancient Music in Cuba
Submitted by: admin

01 / 20 / 2009
---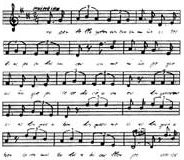 The feast will take place at the old site of Havana, declared by UNESCO as a World Heritage and in this occasion the event will include the exhibition of ancient cord instruments, also improvisation courses, camera music and the making of ancient pressed cord instruments.
During the festival, not only the organ's music will vibrate at Paula's church but also there will be other organs from Basilica Menor de San Francisco de Asís, the one of the camera of the Group of Ancient Music Ars Longa and the one from the Havana Cathedral.
Other venues offering concerts will be the San Felipe the Neri Oratorium, the City Museum, the Spanish American Center of Culture and the Egyptian Columnata Café.
Once again, the attention of the audience present will be focused at the organ from the Paula Church. It is about the sole instrument of its kind fully kept in its original settlement, due to the fact that many of its contemporaries and those previously placed perished throughout time and aesthetic changes.
In general, the playing of the organ is accompanied with percussion instruments that vary according to the repertoire's needs. Maracas, guiros and tones increase the arrangements to fulfill the inherent rhythmic and harmonic functions to every genre.
The present repertoire goes from traditional dancing music to contemporary dance including sones, boleros, guarachas, danzones among other national and international genres.
(PL)
---
Related News
---