Cuba's Vast Underwater Heritage
Submitted by: admin

01 / 17 / 2009
---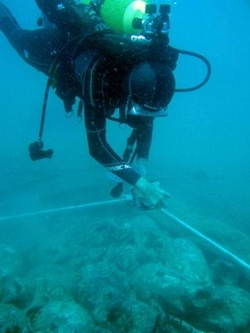 The website of the Juventud Técnica magazine comments that due to its geographical location, for four centuries Cuba was a common destination for fleets traveling to and from the Americas.
Thousands of vessels traveled passed the Cuban archipelago and many of them sank due to tropical storms or accidents caused by lack of knowledge of the New World's geography.
This is how Cuban territorial waters ended up having a highly-valuable submerged cultural heritage, which has been the subject of study over the last 30 years by the SERMAR Company's Architecture Office.
The company is made up of archaeologists, anthropologists, historians, curators and restorers. Professional divers, geo-physicians, cartographers and biologists also participated in the excavations.
Ovidio Ortega Pereyra, head of research at SERMAR, explained that they resort to preservation in situ or archeological excavation, as appropriate, due to the fact that "in tropical waters the ferrous-metal parts of the vessels suffered an accelerated damage."
Another element to take into account is the presence of coral reefs in these warm, tropical waters that stuck to most of the objects and thus hindered subsequent studies, and the xylophagous organisms, which are wood-eaters.
(Cubarte)    
---
Related News
---