Happy New Year World!
Submitted by: admin

12 / 31 / 2008
---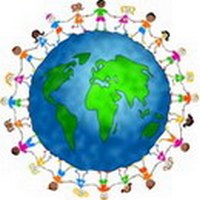 We close a year with plenty of work, joy, some sad moments, but always on the network, because we know many people follow us to learn of what we publish.
It doesn't matter if they are white, mixed or yellow, neither if their eyes are wide, almond-shaped: green, blues or brown; nor if their hair is curly, straight, blond, brown, dark… all of them are our friends.
Due to the time difference, some will end this year before or after us, but our hearts will for sure coincide at the time of wishing all of you happiness, health, peace and prosperity in the New Year.
May you all know we are sincere, you: the readers, are our reason for being, what to write for if you wouldn't read us? It may happen that any of our news is not quite interesting for you, but at least, that way you learn something else about our province, almost hundred and a half kilometres at the west of Havana, but it is a short distance when we tour it since the beauty of the scenery make us dream.
Do not call us chauvinists, but that is the way we love Pinar del Río. Some people say that it is a pride to be Cuban, but to be from Pinar is a privilege.
(Guerrillero.co.cu)
---
Related News
---