A new number of La Edad de Oro to be published in 2009
Submitted by: admin

12 / 03 / 2008
---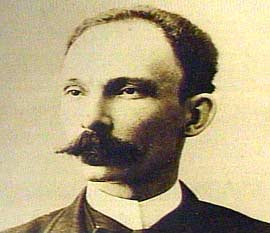 According to what is expressed in the call to the contest previously announced in Cuban pioneer groups, "results will allow for continuity to the project of the most universal Cuban."
The admission deadline is next December, according to the Chief of the methodological team of the Organización de Pioneros José Martí (José Martí Pioneer Organization) (OPJM in Spanish), Nora Fernández.
"We have summoned Cuban and Latin American boys, girls and adolescents to write, to continue the work started by Martí and that by the end of the last number of the magazine, he announced the children that every six months there was going to take place a competition and the best pieces were going to be awarded."
The employee of the OPJM informed that there have already been received many pieces from different provinces and during the next few weeks there will take place a process of discrimination and selection of the best pieces.
On the first page of the initial number of La Edad de Oro, a monthly entertainment and educational publication dedicated to American children, Cuban National Hero pointed out:
"La Edad de Oro will have a competition every six months and the child who sends the best work that is truly known that is his will receive a good award consisting of books and ten copies of the number of La Edad de Oro in which his work is published, which will be about things of his/her age, so that they may be able to write it well, because in order to write something well, you have to know a lot about it."
The competition is sponsored by the José Martí and education Latin American Cathedra from the Latin American and Caribbean Pedagogical Institute, the Teachers Association, the Cuba Chapter from the Association of Latin American and Caribbean Educators, the Martí Study Centre and the José Martí Pioneer Organization.
The fifth number, the truncated edition of La Edad de Oro, will make the dream of José Martí come true when it comes out in the year 2009, with the most selected creations of Latin American boys and girls.
(Cubarte)
---
Related News
---