Cuban Advances to be Displayed at Biotechnology Expo
Submitted by: admin

11 / 27 / 2008
---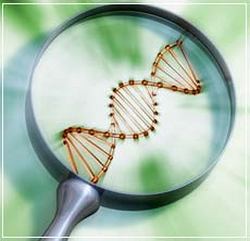 A vaccine against ticks that attack cattle, along with a biological bionematicide to control diseases that affect greenhouse plants, are two of the achievements that Cuba will show off at the Havana Biotechnology 2008 exhibition. The event that will run from November 30 to December 5.
Carlos Borroto, deputy-director of the nation's Genetic Engineering and Biotechnology Center, said to the press that the gathering would be dedicated to agro-biotechnology and its application in food production.
"At the expo, we will present the results of tests conducted on the first genetically modified corn plant, as well as biological security countermeasures taken to ensure the safety of those who consume that product."
"We will also demonstrate our accomplishments in producing a vaccine against a hemorrhagic disease that affects rabbit, and another against Classical Swine Fever (CSF)," added Borroto.
Delegates from 48 countries will attend Havana Biotechnology 2008, while Cuba will be represented by all those research centers across the country that work in the agricultural sphere.
"Biotechnology," said Borroto, "can serve as an instrument that aids in Cuba's challenge to produce food. What we have achieved so far was possible because of the integration of all our centers, and this will be shown at the event.
"We are working closely with those departments in charge of food production. We are working with those programs that can produce highly demanded food in a short period of time," he added.
"Something that we are now being forced to produce is food for animals, because currently the bulk of feed used in this country is imported. This is a priority for us," concluded the scientist.
(ACN)
---
Related News
---